Each week Bristol Business News gives a prominent member of the city's business community the last word on its weekly e-bulletin. This week LaToyah McAllister-Jones, executive director of St Pauls Carnival, answers our 10 questions.
What was the LAST: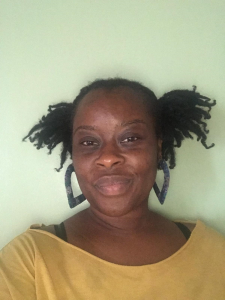 Film you watched? The Lost Boys. Couldn't resist.
Book you read? Black, Listed: Black British Culture Explored by Jeffery Boakye. Fantastic, insightful read. Thoroughly recommend if you're interested in identity, culture and lists.
Music you bought/downloaded? David Bowie Nothing Has Changed.
Concert or play you went to? Ballet Black at Bristol Old Vic with my mum. Stunningly beautiful and emotional experience.
Sporting event you attended? My son's end of season award ceremony!
Holiday you went on? St Lucia.
Restaurant you ate in? Wagamama
Thing that annoyed you? My phone running out of battery just after ordering an Uber and then having to guess which car it was
Thing that made you laugh out loud? My toddler son showing off at the dinner table.
Piece of good advice you were given? Maybe life isn't about avoiding the bruises.
Hackney, London, born LaToyah McAllister-Jones is executive director of St Pauls Carnival, a Bristol-based change management consultant and former head of operations of the community interest company behind Ujima Radio. She lives in St Werburghs and describes her hobbies as Fight Klub, eating out and shouting at Newsnight. St Pauls Carnival has launched a Crowdfunder campaign to increase financial support for this year's event beyond the existing support from Arts Council England, Bristol City Council and several corporate partners. The campaign – www.crowdfunder.co.uk/stpaulscarnival – has a target of £20,000 and aims to ensure the future success and sustainability of this not-for-profit, free, public event.