Each week Bristol Business News gives a prominent member of the city's business community the last word on its weekly e-bulletin. This week Kevin Mashford, sales director of design, build, fit-out and refurbishment specialist Paramount, answers our 10 questions.
What was the LAST: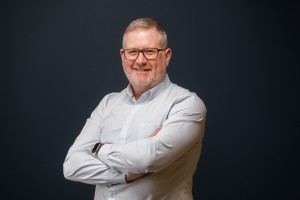 Film you watched: It's Breaking Bad, which I acknowledge isn't a movie as such, but it means a lot because I first started watching it while waiting for a heart transplant 10 years ago and now we've finally got round to sitting down and watching it together as a family (apart from our youngest). It's a masterpiece and we've heard so much about Better Call Saul that the sequel is next up.
Book you read: The Little Book of Ikigai: The secret Japanese way to live a happy and long life, which is written by Japanese neuroscientist Ken Mogi, who sums up an 'ikigai' as the sort of stuff that provides pleasure and purpose from walking the dog to drinking green tea and from sharing things to writing a book.
Music you bought/downloaded: Nowadays I seem to be living my life vicariously through the music of our 18-year-old son. So my Spotify is all his music and that means in the gym I'll end up listening to the likes of British rapper AJ Tracey, Nia Archives and Little Simz.
Concert or play you went to: The Killers at Ashton Gate, which showed some things in life are worth waiting for because the gig last summer was the first stadium concert to be held Bristol in three years. The Killers gig had to be postponed in 2020 and 2021 because of the Covid pandemic but they were brilliant – and Manic Street Preachers were as good a support act as you could wish for.
Sporting event you attended: I'm a big fan of the Bristol Bears rugby team and I go to every game.  So my last visit to Ashton Gate was the try-fest that was our brilliant 51-26 victory over Harlequins in the Premiership, which showed that we're well and truly on a roll under Pat Lam's leadership.
Restaurant you ate in: The Cow & Sow on Queen Square in Bristol city centre, where the food, services and overall atmosphere was excellent as it always is which is why it's a firm favourite.
Holiday you went on: We treated ourselves to a Christmas trip and swapped the South West for the sunnier climes of Mexico and the Hotel XCaret Mexico on the Riviera Maya. The hotel was great, and it was a beautiful place – but normally we prefer heading east to South East Asia for our family holidays.
Thing that annoyed you: Ignorance, small-mindedness and people who are unable to see the bigger picture.
Thing that made you laugh out loud: I'm afraid to say that it was during the last Paramount networking event when my darts was so bad that one ended up in a client's foot. Thankfully, he saw the funny side of it as well!
Piece of good advice you were given: I'm lucky enough to work with great colleagues at Paramount so I'm always learning new ways of working. But the best piece of advice I ever got was from my Dad and his words of encouragement, which went along these lines: 'Just try it – and even if it goes wrong, at least you've tried it'.
Kevin Mashford is well known in the Bristol business community thanks to his role as sales director of design, fit-out and refurbishment specialists Paramount. During his time with the Cardiff-headquartered firm, it has gone from strength to strength across the South West, creating high-quality inspirational spaces, most notably the transformation of the landmark 360 Bristol office complex and his own company's Bristol harbourside office, Dock House, on Welsh Back. In his spare time, the father of three – who says he is 'constantly reliant' on his loving wife – is a public speaker for the British Heart Foundation, Transplant Association, NHS Blood and Transplant (NHSBT), a role which follows life-saving heart transplant 10 years ago.