Each week Bristol Business News gives a prominent member of the city's business community the last word on its weekly e-bulletin. This week Karen Pearce, agency leader at Bristol integrated digital marketing agency Loom Digital, answers our 10 questions.
What was the LAST: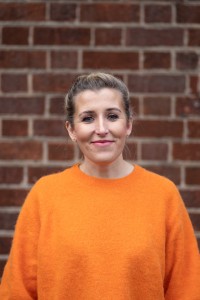 Film you watched? I'm terrible at watching films – you'll normally catch me watching a TV boxset instead. The new Thor will be on this weekend.
Book you read? I love escaping with an audio book when I'm out walking or running, so the last fiction I listened to was The Thursday Murder Club by Richard Osman. Brilliance. My last non-fiction book was Aaron Dignan's Brave New Work. It's all about shaping organisations and teams in a more modern way and it will definitely be a source of inspiration as Loom grows.
Music you bought/downloaded? Mr Morale & the Big Steppers by Kendrick Lamar.
Concert or play you went to? I saw Les Miserables at the Bristol Hippodrome last week. It was absolutely brilliant (and very emotional).
Sporting event you attended? I'm a big live sports fan and go to a football match most weeks, but as it's summer my last event was watching England Ladies take on South Africa in the cricket, which was a great win for us.
Holiday you went on? I felt very lucky to be able to travel to Corfu in April. A week of relaxing, exploring and good food. It's so lovely that the world has started to open up again.
Restaurant you ate in? I had a pre-theatre dinner at Bambalan before watching Les Mis last week. I absolutely love the views of Bristol from the terrace, although I did have to fight off a few persistent seagulls.
Thing that annoyed you? On a macro level, the recent soaring temperatures have really brought my dismay around climate change back to the fore. On a much smaller scale, family members leaving glasses in the sink instead of the dishwasher never fails to frustrate me…
Thing that made you laugh out loud? I have a few podcasts on rotation that constantly make me laugh out loud – The Socially Distanced Sports Bar is great.
Piece of good advice you were given? "There's always an extra reason that contributes to a decision, even if you don't know it at the time." It's not necessarily the last but it's one that's stuck with me over the years and has helped me to empathise better and accept situations.
Karen Pearce prides herself on being able to craft the perfect digital marketing mix for an effective digital marketing strategy – and she loves nothing more than helping businesses achieve their goals. She also works with Loom founder Nikki Ellison on the business, helping build it into one of the leading digital marketing agencies in Bristol. In 2019, Karen was selected as a BIMA100 "CEO & Leader", where she was recognised for her "outstanding leadership". She has also been named as an "Agency Leader" by Wirehive100. In her spare time, when she's not following her beloved Cardiff City, she loves nothing more than to stay active, running the streets of BS7 listening to podcasts.