Each week Bristol Business News gives a prominent member of the city's business community the last word on its weekly e-bulletin. This week Jon Domaille, Access Creative College Bristol campus's head of centre, answers our 10 questions.
What was the LAST: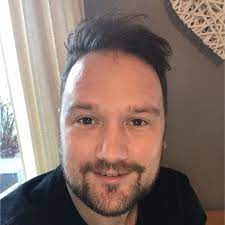 Film you watched: I'm a massive Marvel Fan so relatched Avengers Endgame for the umpteenth time last night. Massive escapism and also an excitement that I can share with my own children.
Book you read: I recently finished Let's Talk by Nihal Arthanayake. It's a brilliant book on the 'art of conversation' and one which I would thoroughly recommend to anyone.
Music you bought/downloaded: So, I was given a record player for Christmas and now I have dangerously (and rather expensively) become obsessed with vinyl. It just sounds and feels so much better and has enabled me to reconnect with the music I love. Bought Massive Attack's Blue Lines, which I can't stop playing again.
Concert or play you went to see: Went to watch Jamie Webster, songwriter from Liverpool in Thekla. That was one of my first lives experiences post-Covid. Amazing gig and really recommend people checking out his work. My wife and I went to watch Hamilton in London last summer which was an incredible live theatre experience.
Sporting event you attended: I am a big fan of both football and rugby. As an Exeter Chiefs fan (lived in Exeter for six years) I get to see them a few times a season, most recently at Bath. Incredible place to watch rugby, as is Sandy Park, Ashton Gate and Kingsholm. We are really lucky in the West.
Holiday you went on: We have five-year-old twins so we get real value out of going on 'staycations' – most recently Haven, down the road in Burnham on Sea. Great resort with loads to do for the kids. Our two loved it.
Restaurant you ate in: On Valentine's day my wife and I took the kids for lunch to The Fox in Yate. Great burger and brilliant kids' menu, really reasonably priced.
Thing that annoyed you: I hate losing things, mainly because I am really bad at finding them again. Last thing was the car keys. It's the annoyance of knowing they 'must be somewhere' yet aren't anywhere to be seen and the feeling of wasting time. I swear pixies hide my things. By pixies, I mean my children.
Thing that made you laugh out loud: I found some outtakes and bloopers from the film Anchorman on social media earlier today. Never fails to make me laugh very loudly.
Piece of good advice you were given: To 'sit more comfortably with uncertainty' and focus on 'controlling the controllables'.
Jon Domaille is Access Creative College's Head of Centre at its Bristol Campus. South West born-and-bred, Jon's a passionate advocate of the creative arts in Bristol.