Each week Bristol Business News gives a prominent member of the city's business community the last word on its weekly e-bulletin. This week Helen Bassett, a partner leading Smith & Williamson's business outsourcing services team in Bristol, answers our 10 questions.

What was the LAST: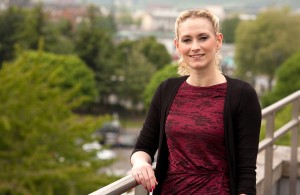 Film you watched? This might sound unusual, but I don't watch films. I much prefer to go to the theatre regularly as I enjoy the emotion and atmosphere of a live event. That being said, my favourite film as a child was Tales of Beatrix Potter by The Royal Ballet, which I rewatched during lockdown. As a ballet dancer with a knack for jumping, the film's Jeremy Fisher is one of my idols.

Book you read? I enjoy reading autobiographies by famous ballerinas. The last one I read was Hope in a Ballet Shoe by Michaela DePrince – it was one of those awe-inspiring books that reminds you that no matter where your life begins, with a mix of hard work, dedication, resilience and positivity, dreams really do come true.

Music you bought/downloaded? I have an eclectic taste in music and love everything from classical to drum and bass. My latest download list reflects that with a mix of: Soul II Soul Essentials, Ministry of Sound 30 Years: Three Decades of Dance, Khachaturian Masquerade Waltz and The Very Best of Billy Ocean!

Concert or play you went to? I love to watch live ballet and, in normal times, I try to get to the theatre at least once a month. This month I went to the cinema to watch the Royal Ballet live link to the Royal Opera House, where they were performing their production of The Nutcracker. It was extra special as one of my friends danced the role of a snowflake and one of my most favourite primas, Yasmine Naghdi, was the sugarplum fairy.

Sporting event you attended? I volunteer as a movement and dance judge at youth dance and music competitions across the UK, Europe and the US. The last one I attended was a Winterguard UK show in March 2020, just before the pandemic hit. I am hopeful for these performing arts communities that things will resume again in 2022 as I miss soaking up the inspiration from the performers as they hone their craft.

Holiday you went on? My husband and I did manage a weekend away in October 2021 to go to the wedding of some friends of ours. It was held outdoors at a beautiful location in Sussex and we got to drive past Stonehenge to get there – a very scenic route!

Restaurant you ate in? There is a very lovely new restaurant called Garden of Easton that opened up during the pandemic. I highly recommend the tapas-style food and it's served in what I can only describe as a house of plants.

Thing that annoyed you? When people take their health for granted. Being healthy is truly a gift to be cherished.

Thing that made you laugh out loud? My friends took me twilight tobogganing on a dry ski slope recently. There is a video of me going down the slope and the pitch of my scream makes it sound like I'm dying. I cry with laughter every time I rewatch it.

Piece of good advice you were given? Be yourself and own it.

Helen Bassett is a partner in the Bristol office of Smith & Williamson, part of leading wealth management and professional services firm Tilney Smith & Williamson, where she heads the business outsourcing services division. She has more than 20 years' experience advising high-growth businesses and specialises in helping technology businesses, including those working in fintech, cyber security and gaming. Born in Bristol, Helen is a fellow of both the Association of Chartered Certified Accountants and the Association of Accounting Technicians. She is also an accomplished ballet dancer and judges dance and music competitions around the world.