Each week Bristol Business News gives a prominent member of the city's business community the last word on its weekly e-bulletin.
This week Greg Aston, partner at property and construction consultancy Ridge & Partners, answers our 10 questions.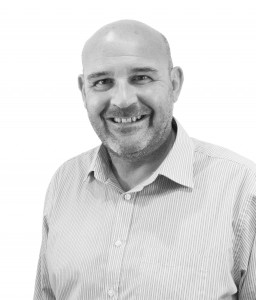 What was the LAST:
Film you watched? Pitch Perfect 3
Book you read? John Le Carre's A Legacy of Spies
Music you bought/downloaded? George Ezra Staying at Tamara's
Concert or play you went to? Iron Maiden
Sporting event you attended? Portishead U-11s girls soft ball cricket tournament – my daughters play at Portishead Cricket Club and Ridge has just sponsored the team's first-ever kit!
Holiday you went on? Croyde Bay for a long weekend at the beach
Restaurant you ate in? Brown's on Clifton Triangle
Thing that annoyed you? Queuing on the M5 slip road……every day!
Thing that made you laugh out loud? Seeing a photo of myself dressed in drag as Dorothy from the Wizard of Oz for Portishead Carnival!
Piece of good advice you were given? Measure twice, cut once
Greg Aston was born and bred in Gloucester but has lived in Bristol and Portishead for the last 16 years. A chartered building surveyor by trade, he has worked in the construction industry for 32 years, 21 of those at the multi-discipline property and construction consultancy Ridge. He is now a partner in the Bristol office, a position he's held for five years. Ridge itself is celebrating its 30th anniversary in Bristol this year. Since it opened its doors in 1988, it has grown from six employees to 32 and has worked on a number of key projects across the city, including the Airbus Aerospace Park in Filton, the design and build of the Knowle West Media Centre and the redevelopment of Hartwell House on Victoria Street, as well as on a number of projects for the John Cabot Academy.