Each week Bristol Business News gives a prominent member of the city's business community the last word on its weekly e-bulletin. This week Edward Thompson, partner at Bristol law firm Temple Bright and co-president of Bristol Law Society, answers our 10 questions.

What was the LAST: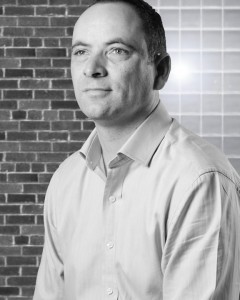 Film you watched? Frank Capra's 1946 classic It's A Wonderful Life. It has become a Christmas favourite of mine, so I couldn't resist watching it again over the festive break. Unfortunately, I didn't get to spend a huge amount of time watching movies over the break, so I think that and Die Hard were the only Christmas films I was able to watch last year, the latter only to prove to my 14-year-old son that it IS a Christmas film

Book you read? The Secret Barrister's The Law and How it is Broken. I was kindly given copy for Christmas this year and devoured it rather quickly.

Music you bought/downloaded? I think I need to stop my son using my iTunes account as it looks to be Bruno Mars. The last albums I voluntarily bought were by Funkadelic, Gil Scott-Heron and Nils Frahm's latest album.

Concert or play you went to? It was Nao at the Academy in Bristol. Nao wasn't on my radar, but she was excellent and am a convert. I think I even have some Nao socks somewhere!

Sporting event you attended? I am a season ticket holder at Bristol Bears, so the last game was a fantastic win against Sale Sharks (thank you to the Bears for starting off 2022 with a bang).

Holiday you went on? I went away for a week to south Devon in November. It was a blissful bungalow on top of a cliff overlooking the Teign estuary – a lot of time was spent staring out over the estuary and enjoying the view as well as plenty of trips on the Teignmouth to Shaldon ferry (possibly the oldest passenger ferry in England for any history buffs).

Restaurant you ate in? Box-E at Wapping Wharf in Bristol. It is and always will be one of my favourite restaurants and a hidden gem at that. If anyone hasn't tried it, I can't recommend it enough. Elliot and Tess and their team will spoil you and the food is fantastic.

Thing that annoyed you? How hard it is to find recyclable wrapping paper at Christmas!

Thing that made you laugh out loud? An awful dad joke – What is red and bad for your teeth? A brick

Piece of good advice you were given? If you don't ask – you don't get.

Edward Thompson is a partner in leading commercial law firm Temple Bright's Bristol office. He is also co-president of Bristol Law Society for 2021 to 2023. He is an experienced property litigator handling matters involving forfeiture, trespass, lease renewals and commercial lease disputes and development disputes. He has extensive experience acting for institutional investors, developers and pension funds.