Each week Bristol Business News gives a prominent member of the city's business community the last word on its weekly e-bulletin. This week David Arscott, CEO of Bristol decarbonisation and renewable energy firm PyTerra, answers our 10 questions.
What was the LAST: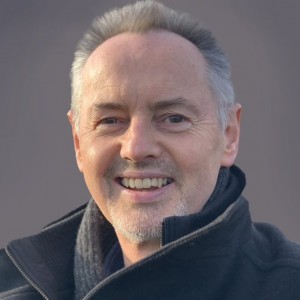 Film you watched? Ex Machina – an AI-centric story. Re-watched this with my son, who was staying over and just love the subtle mind games being played.
Book you read? Homo Deus by Yuval Noah Harari. This is such an engaging assessment of how major aspects of our culture will develop into the future.
Music you bought/downloaded? Love & Hate by Michael Kiwanuka. I am so moved listening to this, especially Cold Little Heart. Rhythmic and soulful.
Concert or play you went to? El Gran Teatro del Mundo at St George's Hall, Bristol. A great evening out with a group of friends to see this baroque ensemble. I prefer smaller, intimate groups rather than full orchestras.
Sporting event you attended? Bristol Bears v Newcastle Falcons at Ashton Gate. I was invited by a friend who had a free ticket through her work at the NHS. Quite a while since watching rugby live, and on a wet and windy evening. I loved the visceral feel you get from live events.
Holiday you went on? Suffolk, July 2021. Running a start-up does not allow for many holidays! But this was a lovely week discovering an unexplored part of Britain with a close friend. Highlights included Sutton Hoo and eating fish and chips on the beach at Aldeburgh.
Restaurant you ate in? The Architect, Bath. As an architect in a former life, I'm tickled by the name and love the traditional interior. This was a rare non-work meetup with an old friend and so nice to have an unhurried lunch with good food and put the world to rights.
Thing that annoyed you? An energy company being slow to look after a vulnerable member of my family. A simple request but so many ways the company failed to respond adequately.
Thing that made you laugh out loud? A hilarious, impromptu meetup in a pub in Clevedon. No more can I say!
Piece of good advice you were given? From one of my oldest and wisest friends: "Don't spend too long on one thing." I think he saw how I tend to become over-absorbed in things. There is certainly a point where productivity drops off … but sometimes that creative moment takes a little longer.