Each week Bristol Business News gives a prominent member of the city's business community the last word on its weekly e-bulletin. This week Chris Holland, managing director of Waste Source, answers our 10 questions.
What was the LAST: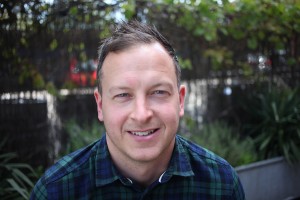 Film you watched? The Social Network.
Book you read? I'm not a reader at all. I started to read The Chimp Paradox last year and then my chimp took over and distracted me!
Music you bought/downloaded? Parcels new album which is called…Parcels.
Concert or play you went to? Also Parcels, they played at SWX last month.
Sporting event you attended? Leeds Utd v Bristol City. It's a long way to go to watch your team lose 2-0. Loooooong day..!
Holiday you went on? I took my sons to Corfu for five days in August. Got back…and needed a holiday! But loved every minute.
Restaurant you ate in? Koh Thai Tapas in Clifton
Thing that annoyed you? Christmas….in November!
Thing that made you laugh out loud? One of the team trying to unplug something from under his desk without getting off his chair, unsurprisingly the wheels gave way. You had to be there! (He was fine btw.)
Piece of good advice you were given? A well-known business figure in Bristol advised me to invest in the business, even when it feels counterintuitive during periods of uncertainty such as Brexit and difficult economic times.
Chris Holland is the managing director of Bristol based Waste Source – a technology-led waste brokerage business. He co-founded the business with Jon Free in 2010. The company recently announced a 32% increase in turnover in its last financial year, with turnover rising from £3.8m to £5m.