Each week Bristol Business News gives a prominent member of the city's business community the last word on its weekly e-bulletin.
This week Charmaine Lawrence, founder of The Mogul Minded Group & N9NE Cosmetics, answers our 10 questions.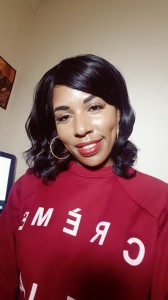 What was the LAST:
Film you watched? I went to the cinemas to watch Coco with my daughter and partner. My daughter chose the film and I was impressed as there's a great message in the movie. 
Book you read? I am currently reading The Power by Rhonda Byrne, author and creator of the international best-selling book The Secret. It was a Christmas present from Shelica Williams, the founder of Bristol-based clothing brand Averse Attire. I read a lot of books and this is an easy read and a great reminder for me to focus on what I need to be focused on.
Music you bought/downloaded?  I downloaded Solange Knowles' A Seat A The Table. A brilliant musical masterpiece.
Concert or play you went to?  International RnB singer Ashanti and male RnB vocalist Joe Thomas. It was amazing and I was able to go backstage and give some of my N9NE Cosmetics products to Ashanti, so it was the perfect end to a great night.
Sporting event you attended? This is a funny one. My daughters sports day event!
Holiday you went on?  New York for a week to attend the Urban Music Awards. This was so much fun, very eye-opening.
Restaurant you ate in? The Caribbean Croft. A delicious authentic Caribbean restaurant in the heart of Stokes Croft. I go there regularly and I am always so impressed by their delicious food and wonderful service and hospitality that I decided to hold my Queens Power Lunch 2018 event there. 
Thing that annoyed you? I get annoyed with myself for being too relaxed (sometimes). I always believe there is so much more I should be doing. I am also my own worst critic. 
Thing that made you laugh out loud? Watching Dave Chappelle and Chris Rock's latest stand up comedy shows. Absolutely hilarious.
Piece of good advice you were given? Silence is golden. Just because it is right, it doesn't mean it has to be said.
Charmaine Lawrence is a Bristol-born music artist-turned-entrepreneur, founder and CEO of the Mogul Minded Group & N9NE Cosmetics. For many years she moonlighted as the female rapper Skrilla UGQ and back in 2015 decided to turn her hand to business. She is very well connected throughout the South West community and previously worked as a youth worker and with the elderly.
Spearheading awareness campaigns such as the 'Make It Worth It' campaign and the 'We Ain't Giving Up' youth media project which was in partnership with KC Visualz (formerly known as Anonymous Media UK) for the Full Circle Charity, Charmaine has built a good reputation among her peers, being a young inspirational Bristolian to watch. 
Since 2015 under the Mogul Minded Group umbrella Charmaine has successfully organised and managed eight events: four Queens Power Lunches, one Networking Banquet, The Annual MMG Regional Awards Ceremony 2016 & 2017 and #Kickstart2017 networking event. In September 2016 she launched her second business N9NE Cosmetics – For Women Who Shine Without A Spotlight! An all-natural skincare brand produced in the heart of Bristol.
Her aim is to effectively support entrepreneurs and SMEs through professional networking opportunities, business interviews and content on the MMG online media platform. Charmaine is a living example of the saying 'Do not let where you're coming from determine where you are going' – the tagline used back in 2012 during her 'Make It Worth It' campaign.