Each week Bristol Business News gives a prominent member of the city's business community the last word on its weekly e-bulletin. This week Andrew Jordan, partner Haines Watts Bristol, answers our 10 questions.
What was the LAST: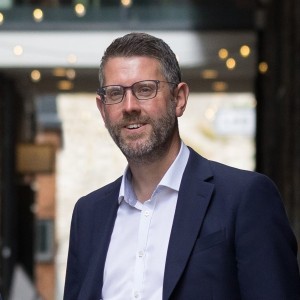 Film you watched? Minions: The Rise of Gru. What can I say, it was for the children (honest!)
Book you read? My Turn by Johan Cruyff.
Music you bought/downloaded? Wet Leg by Wet Leg.
Concert or play you went to? Noel Gallagher's High Flying Birds at Bristol Sounds.
Sporting event you attended? Bristol City v Coventry City – I'm not saying which team I was supporting!
Holiday you went on? Cornwall – where better with the family?
Restaurant you ate in? Pasture on Portwall Lane.
Thing that annoyed you? A delayed train from Paddington when I really wanted to be back home in Bristol.
Thing that made you laugh out loud? My children – constantly!
Piece of good advice you were given? Just because you can doesn't mean you should!
Andrew Jordan joined Haines Watts Bristol recently from the Bristol office of regional accountancy firm Milsted Langdon, where he was general practice partner for nearly five years, working closely with a range of owner-managed businesses. He has also worked for Bristol accountancy firm Corrigan and in the Bristol office of national firm Baker Tilly.