Employees of Bristol-based outsourced human resources franchise firm The HR Dept are to take over ownership of the business in a succession plan drawn up by its founder.
Sue Tumelty, who launched the firm in 2002, said the move would safeguard its vision and culture.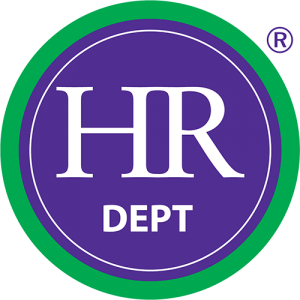 Having started out as a local supplier of outsourced HR services the firm began franchising its offering the following year.
Today it has more than 100 franchise territories in the UK and Ireland, collectively serving 6,500-plus smaller businesses, as well as a franchise operation in Australia.
Transferring ownership to a new Employee Ownership Trust (EOT) from November 1will make The HR Dept one of only a handful of franchise UK organisations to be run under this model, which is similar to that used by the John Lewis Partnership.
A new The HR Dept Trust will include all HR Dept group businesses including its central franchise operation as well as The HR Dept Bristol and The Health & Safety Dept.
The HR Dept will become one of 730 employee-owned companies in the UK, many of them small and medium-sized businesses and of which 250 have transferred ownership in the past 18 months.
Ms Tumelty, pictured with non-executive director Keith Sadler, said: "Over the years I've considered many options for a succession plan but all options which presented themselves have failed to protect the unique culture and values we have in our business. I'm really proud of what we've generated and it was vital for me that it continued.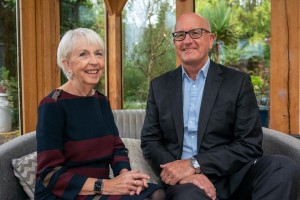 "So this is a brilliant solution. It maintains our USPs and brand identity, it protects the jobs of our employees and gives them an incentive in the future growth of the business.
"It's also really positive for our licensees across the UK and Ireland, who can rest assured that they will have continuity in the senior team.
"And I'll be around as well. I will continue as a director and employee for the next five years.
"Handing the business over to people I trust is really important to me. Over the years I've received advice from left, right and centre on how to transition out of direct ownership, but none of it has come from people I think had the best interests of the business at heart.
"So I'm excited that I've found a solution which works for everyone and I thank everyone involved in making it happen."
Over the past two years Ms Tumelty has been building a strong senior team to take the business to its next phase.
Keith Sadler, currently a non-executive director for the group of companies, will become the CEO and chair of the EOT.
The HR Dept Trust's board will include Ms Tumelty and Mr Sadler, managing director Felicity Kenny, finance director Lian McQuade and directors Helen Thomas and Stacey Mead.
To ensure it operates in the interests of the employees, they will be joined by an independent solicitor from law firm Ashfords.
Mr Sadler will present information on financial performance and goal achievement to elected employee representatives every six months.
He said:  "We've always felt unique as an organisation and that's been largely set by Sue in terms of the culture she's created here.
"We look forward to continuing her great work, not only in establishing The HR Dept as the leading franchise for outsourced human resources provision for smaller businesses but by building our health and safety operation too."
Employee ownership has doubled in the past five years, with firms such as Bristol-based Aardman Animations, hi-fi retailer Richer Sounds and Riverford Organic Farmers among the recent wave of high-profile conversions.
Other Bristol-based firms to adopt employee ownership include digital agency Torchbox, which works with some of the world's biggest organisations including Google and NASA, financial planning specialist Paradigm Norton and Sawday's, the specialist holiday accommodation firm.
Employee Ownership Association CEO Deb Oxley OBE said: "Employee ownership is a highly flexible and successful business structure and we congratulate Sue and the leadership of The HR Dept for taking this step.
"Businesses that give employees a stake and a say build trust and shared responsibility, therefore uniting leaders and employees behind a common purpose.
"This leaves the business in a better position to flex and adapt as the economy looks to recover and renew."