Bristol-based outsourced human resources specialist The HR Dept has marked its 20th anniversary with a two-day conference for franchise holders and company management.
The firm was launched in 2002 under the leadership of Sue Tumelty to offer specialist HR advice and support to small and medium-sized businesses in the Bristol area.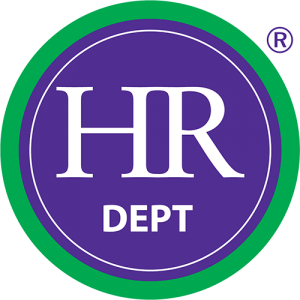 Two decades later it boasts a network of franchisees covers more than 100 territories across the UK and Ireland, collectively servicing 6,500 smaller businesses, while also having a growing presence in Australia.
Last autumn Sue announced a succession plan under which the company's employees will take ownership of the business through an Employee Ownership Trust (EOT).
She was joined at conference by the newly appointed board of the EOT, alongside the majority of the franchisee network and third-party suppliers and partners.
She told the gathering: "What a journey we've been on. It's been a lot of fun and together we've built a solid leadership team which is ready to take over the reins. I couldn't be more proud.
"Indeed, when I started the business I remember making a promise to never to sell to someone who didn't embrace our values. Now those values, the licensees and the team are protected, so it's onwards and upwards."
She said she always tells people setting up new businesses that it was important not to lose their nerve, to adapt to market pressure, to listen and to grow.
"That approach has helped us become solid in our position as market leader and I'm looking forward to see what happens over the next 20 years," she added.
Recently-appointed managing director Felicity Kenny said this year's conference in Reading was special for a number of reasons – primarily its celebration of 20 years of The HR Dept, which started with Sue working from her dining room table in Bristol.
"It's come such a long way and it's been amazing to reflect on 20 wonderful years, while also having the opportunity to plan where we go next," Felicity added.
The transition to an EOT is being supported by corporate finance specialist Keith Sadler, who is chairman and CEO of the EOT board.
He said: "In her speech to conference, Sue mentioned that it's in my hands that the growth and reputation of this business will be safe, and I certainly intend it to be so.
"But it's a collective effort to continue the story that Sue started 20 years ago.
"I see the new structure as being the best for all stakeholders and Sue has been very generous in migrating the business over to an EOT.
"And that's what I really like about this business. It's the people, with a collaborative approach, who make it a success.
"From what I have seen, I have no doubt that The HR Dept will be around in another 20 years – an even bigger, better and more successful business."
The HR Dept is one of around 730 employee-owned companies in the UK, many of them small and medium-sized businesses and of which 250 have transferred ownership in the past two years.
Other Bristol firms to adopt an employee ownership model include Aardman Animations, digital agency Torchbox, which works with some of the world's biggest organisations including Google and NASA, financial planning specialist Paradigm Norton and Sawday's, the specialist holiday accommodation firm.
Pictured: Sue Tumelty, centre, with, from left, HR directors Stacey Mead and Helen Thomas, CEO Keith Sadler, finance director Lian McQuade and managing director Felicity Kenny