Bristol-based gaming company Yogscast's annual charity event – the biggest of its kind in the world – is underway, with players again supporting Bristol Children's Hospital's dedicated charity The Grand Appeal.
The fortnight-long Jingle Jam has partnered with The Grand Appeal for the past five years, raising £1.4m so far.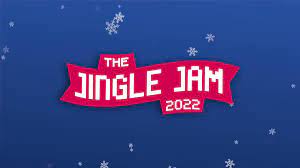 This year money raised for The Grand Appeal through Jingle Jam will fund the creation of a unique facility – the Jingle Jam Building.
This ground-breaking project will allow patients who require long-term rehabilitation and therapy, following an accident or major surgery – and who are not quite yet ready to go home – to stay free of charge and receive the further rehabilitation they need while being able to stay with their family.
Jingle Jam on Twitch – the popular gaming streaming platform – attracts more than 250,000 unique views annually for the live 14-day programme of Christmas festivities.
Each year Jingle Jam raises millions for charities around the globe through its Games Collection, which is available for fans to get their hands on in return for a donation to their chosen cause.
This year's Jingle Jam Games Collection is the biggest yet: with almost 90 games worth over £1,000 and is available to anyone who donates more than £35.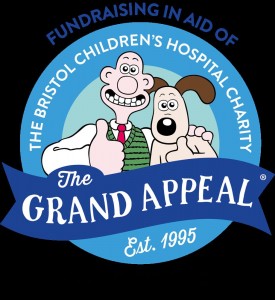 People can also support The Grand Appeal by tuning into live streams and donating. There are many live streams happening during Jingle Jam 2022.
But highlights include a live model making session, with Aardman veteran Jim Parkyn on Friday 9 December.
Joining Jingle Jam streamers Briony, Osie and Boba, Jim will present a live Christmas crafts stream where they will re-create some of Yogscast's iconic characters.
This year fundraisers can also run their own live streams – not necessarily related to gaming.
Fundraisers can stream anything they like. It could be painting, a sing-along, cooking, baking or even a quiz.
The Grand Appeal head of philanthropy Sarah McBride said: "Choosing to support The Grand Appeal through Jingle Jam helps build a better future for sick children from across the South West. 
"Many families from outside Bristol arrive at the children's hospital with nowhere to stay in an unfamiliar city.
"Some stay for days, but many stay for weeks or even months while their child receives specialist care. This proposed facility will mean parents can be together with their child during the last steps of their recovery."


The Yogscast co-founder and Jingle Jam Trustee Lewis Brindley said: "Once again, we are humbled by the generosity and passion of the global games industry. 
"Jingle Jam is always the highlight of the year for us here, and with this collection of games we're confident we'll top last year's enormous figure.
"This year's charities span a range of diverse, important issues – we urge you to find out more about each and every one of them.
"We know times are tough right now for a lot of people, so if you are not in a position to donate this year, please don't worry about it, come and watch the live streams online and join in the fun.
"But if you are in a position to donate and can find it in your heart to donate generously, you'll be raising funds for some hugely important causes."
The Grand Appeal has raised more than £70m since 1995 to ensure that young patients and their families at the Children's Hospital receive the best care by funding life-saving medical equipment, specialist staff, accommodation for families, a programme of art, music and play therapies.
Jingle Jam was the brainchild of Yogscast founders Lewis Brindley and Simon Lane. In 2011 – three years after starting the firm – they asked fans to donate to Oxfam via a Just Giving page rather than send them Christmas presents.
As the largest YouTube gaming channel at the time, Jingle Jam rapidly grew to include live streaming, unique content and the introduction of specially curated bundles known as the Jingle Jam Games Collection.
To join the official Jingle Jam livestreams click here and to donate and or purchase the games bundle click here