Innovative law firm Temple Bright has been instructed by a key London market insurer in connection with the defence of a £4m professional negligence claim against an architect, contract administrator, quantity surveyor and contractor concerning more than two thousand allegedly defective windows in two large local authority buildings in North London.
The five-year-old Bristol and London law firm has a streamlined partner-only business model and now boasts 42 partners, predominantly ex-City lawyers, spread evenly across its two offices. This year the firm recruited former DAC Beachcroft partner Richard Fisher to lead its insurance litigation practice in the capital.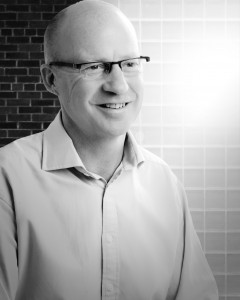 Richard Fisher, pictured, said: "This is further evidence of our growing presence in the London insurance market and our ability to handle the more bespoke higher value claims. Our partners have the experience to take on these claims which require not just legal analysis but also a focused project management approach with strict adherence to budgets.
"We're bullish about our ability to reduce costs for clients, who are increasingly looking not just at their expenditure on claims but also the costs of defending them – they want to work with advisers who provide a clear and proactive approach to strategy with a defined timescale for resolution. That is where we can make a difference but, crucially, without compromising on City quality advice."
Temple Bright's occupation of traditional City territory in insurance litigation parallels its recent moves in other key practice areas. The firm's corporate practice has a particularly strong technology sector emphasis, including advising the founders of the award-winning home-cleaning platform Hassle.com and its lead investor Accel Partners on their sale to Helpling in the summer. On the real estate side, Temple Bright has recently notched up a clutch of international deals for Yoo Hotels.
Co-founder Tim Summers said: "Congratulations to Richard on his appointment to advise on this significant piece of insurance litigation. Winning and doing work of this kind is a testament to his ability both as a technical lawyer and project manager, not to mention his ability to inspire the confidence of clients who have traditionally used larger practices for the bigger claims.
"It is also further demonstration of the credibility of our partner-only model, which is appealing to an extremely diverse group of businesses. These range from high-growth tech and clean energy companies, to ambitious developers and hoteliers as well as traditionally more conservative buyers of legal services."