Bristol and London law firm Temple Bright has advised the owners of a site in Wiltshire on the construction of a flagship Asda Express as part of the supermarket group's planned 300-store nationwide expansion.
The store in Calne is the third in Asda's new Express format, which will be adopted under a planned rollout of 300 units across the UK.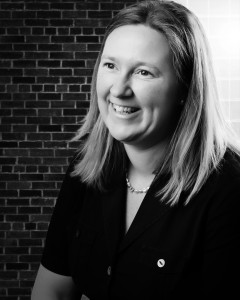 Asda expects to launch all the stores before the end of 2026, making it the UK's second-biggest supermarket with a major presence in the fast-growing convenience sector.
The new format is based on a large outlet offering a broad range of services, including parcel collection and returns, lottery tickets and significant parking..
The Calne store, which opened in May and has created 15 jobs, is just outside the town centre on London Road. Local feedback has been highly positive.
Following an introduction by Mark Saint, director at project manager MEA, Temple Bright construction partner Julia Davenport-Cooper advised the site owners, the Parkinson family and trust, on a range of contracts.
These included the agreement for lease, consultant appointments, building contract and a range of warranties to Asda and its lenders. The main contractor was Wiltshire-based firm Rigg Construction Southern.
Julia said: "It was a pleasure advising the Parkinson family on this significant project, leading to the creation of an important new amenity in Calne and a flagship outlet for Asda.
"The parties and their advisers worked together efficiently to achieve Asda's specifications in time for the launch date. We are proud to have been involved in the early stage of their ambitious national plan."
Jill Parkinson added: "Many thanks to Julia and Temple Bright for their valuable assistance in getting this project completed in time for Asda's deadline.
"Julia's calm and practical approach, combined with obvious expertise in the field, was indispensable and helped to ensure a smooth process and a successful outcome."
Mark Saint of MEA said the firm had enjoyed working with Rigg Construction and Asda Stores on what had been a complex development site with many challenges in terms of access, contamination – as a former petrol station – and neighbouring properties.
"The whole team worked together and collaborated well. When Asda joined the team, their no-nonsense approach and decision making in terms of shell build, fit-out and the legals was refreshing," he added.
Julia Davenport-Cooper has significant experience of construction projects in the retail sector. This includes advising on schemes for retailers such as The Radstock Cooperative Society, for developers such as SEP Properties (which works with major retailers including Sainsbury's, Tesco, the Co-op, Halfords, WH Smith and Boots), for landowners providing sites and for subcontractors involved in retail functions such as refrigeration.