Bristol and London law firm Temple Bright is advising a property development in the capital on its application to a government safety fund set up in the wake of the Grenfell Tower tragedy.
The Building Safety Fund aims to help property owners meet remediation costs linked to buildings with cladding that does not meet fire safety standards. 
Building owners are required to explore every opportunity to fund remediation from sources other than private residential leaseholders and government funding, such as pursuing building warranties and through litigation.
The fund covers non-ACM (aluminium composite material) cladding systems, including certain types of other (non-aluminium) metal composite panels, high pressure laminate (HPL) panels, and render and timber wall systems.
Reasonable capital costs associated with removing and replacing unsafe cladding, which would otherwise be passed on to leaseholders, are met by the fund.
Unfortunately, in the case of Union Wharf development in Hoxton, the legal time limits to bring any claims under the original contracts or any warranties had expired.
Following an introduction from Alex O'Donnell of Hayes Parsons insurance brokers, Temple Bright's role for Union Wharf began last December ahead of the company's first phase application, which was approved by the fund in January.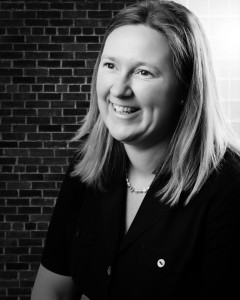 The firm has since assisted with the pre-tender support agreement, under which Union Wharf received £460,000 to help fund the application process, the main grant funding agreement within the second phase application which was submitted on July 19, the construction procurement strategy and the associated consultant appointments, remediation works contract and warranties to the Ministry of Housing, Communities and Local Government (MHCLG).
Another significant aspect was the specialist advice that Temple Bright was able to provide on public procurement and, in particular, the state aid warranties, made more complicated by the Withdrawal Agreement for Brexit.
Union Wharf has applied for around £5m of funding and has received an indication from the fund that its application is supported and is scheduled to be approved shortly.
Reasonable costs are informed by industry standards having regard to cost benchmarks established from comparable projects by MHCLG.
The Temple Bright team includes four partners working from its London and Bristol offices: Julia Davenport-Cooper (construction), James Vickerman (corporate), James Falle (competition & procurement) and James Harris (real estate).
Julia, pictured, said: "We have been delighted to assist Union Wharf with their application to the Building Safety Fund.
"The requirements of the fund are detailed and, I would say, generally not familiar to those owning and running residential blocks of flats which require large scale and complex remediation works.
"As a result, this project has required close contact with the client throughout and helping them to choose an experienced team of construction advisors to assist them.
"Working in this collaborative way has been a privilege and enabled Union Wharf to put together a very strong application, which we are very much hoping will be successful."
Managing agent for Union Wharf Ian Nelthorpe added: "It has been a pleasure working with Julia and Temple Bright on this complex project.
"Julia brings a refreshing pragmatism and familiarity with the industry, which she constantly deployed to our advantage with our BSF application – freeing us up to apply ourselves to managing the various stakeholders and at the same time maintaining good communication with our leaseholders, whom ultimately this project will benefit.
"She is a trusted adviser and worked closely and collaboratively with our team to ensure that nothing was missed and issues were addressed in readiness for submission of our application. We look forward to hearing the outcome of our application and continuing to work with Julia and the Temple Bright team to deliver the remediation works."
Alex O'Donnell from Hayes Parsons said: "This has been an excellent effort on the part of the whole team and we would echo Ian's sentiments regarding Temple Bright and Julia. She has proved to be very effective in assisting our clients with setting up their projects and managing risk – which in turn has helped those clients with their insurance arrangements which we handle.
"This has never been more important than in the current market which has been very 'hard' due to the fall out of Grenfell, Brexit and now Covid-19. We continue to work with Temple Bright for the benefit of our clients as the construction industry continues the march to growth from a difficult 18 months."
Temple Bright was launched in Bristol in 2010 using a tech-enabled, streamlined business model. It opened its second office in London EC2 in 2013 and now has 75 partners, evenly spread across the two locations.
The firm advises clients ranging from start-ups to PLCs across a range of sectors, with significant expertise in real estate and construction work.