Bristol and London law firm Temple Bright is advising two prestigious independent schools on substantial construction works as it continues to develop its education sector offering.
Construction partner Julia Davenport-Cooper acted for Sevenoaks School, Kent, pictured, on a £10.5m contract to build a new boarding house, together with appointments of professional consultants including award-winning architect Tim Ronalds.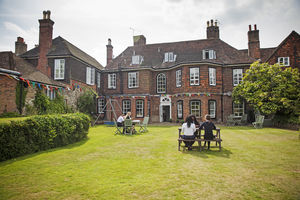 She has also been appointed to advise Bath's Kingswood School on the documentation for refurbishment of two boarding houses, forming the first stage of a detailed and long-term estates management plan.
Kingswood School headmaster and principal of its foundation, Andrew Gordon-Brown, said it had been a pleasure working with Julia at Temple Bright.
"We have an ambitious and quite complex masterplan to deliver at Kingswood and by working constructively to ensure all contractual arrangements are in place and expectations are clear, Julia has given both us and our contractors peace of mind," he added.
Julia, pictured, said: "It is great to be advising two further well-reputed independent schools on these inspiring and ambitious construction projects.
"Sevenoaks and Kingswood are both high-profile, highly respected institutions and are excellent clients for Temple Bright.
"The Sevenoaks scheme is a one-off high-value build. The Kingswood projects are similarly ambitious and are key components in their estate masterplan to ensure their facilities are 'top notch' now and into the future.
"These are just the sort of challenging projects we enjoy taking on and at which we excel, particularly in the education sector where we have developed a strong network and knowledge of working practices and expectations.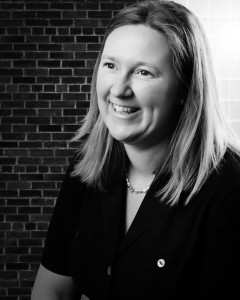 "This helps us better meet client priorities in the legal advice we give, as well as adding value in other ways.
For instance, for Kingswood School we were able to make a number of introductions for key contractor and consultant roles on the project, and also more generally."
Julia said post-Covid many schools were revisiting their estate masterplans to 'sense check' that the assumptions which had been made, as to how the school would evolve over one, five and 10 years, held good in the wake of online lessons and all the practical challenges that the Covid restrictions presented.
"The independent sector was, I feel, braced for the need to downsize with potential pressure on salaries and therefore fees," she added.
"However, in my experience good schools have had an altogether different experience, with record numbers on the roll and, in particular, more international students – hence some of the current focus on boarding houses.
"It is also particularly exciting to be working with two clients who are actively engaging to play their part in combating the climate crisis through the building projects they procure.
"As the world is focusing increasingly on net zero and embodied carbon it is great to see clients rising to the significant challenges this places on schools, especially for their existing estate."
Temple Bright has developed a significant practice in the education sector in the past three years, including appointments by Gloucestershire Learning Alliance (GLA), a trust with six schools, and high-profile institutions such as Stowe School and King Edward VI Community College.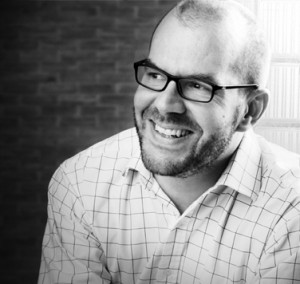 The firm's sector initiative has been opened up through Julia's construction expertise for schools but has broadened out to include other work types and client types.
The appointment to the GLA Trust is a general retainer in which Temple Bright makes available a full range of services, including in areas such as real estate, construction, public procurement, employment and HR advice and company, disputes and governance matters.
The firm has also advised digital businesses in the sector, such as London-based venture capital-backed start-up Stairway Learning, on deals with investors and other issues.
Temple Bright co-founder Tim Summers, pictured, said: "Congratulations to Julia for this further expansion of her extremely successful education construction niche, with the Sevenoaks and Kingswood appointments.
"The education sector is a real sweet spot for construction professionals with the right expertise, given the ambitious schemes that schools are taking on and the opportunities for word-of-mouth recommendation.
"Julia is getting new work through an ever-growing network of trustees and senior management who all talk to each other.
"It is also extremely gratifying to see our practice in this sector, which began with Julia's construction work, expanding to include a very broad range of legal disciplines."
Temple Bright was launched in Bristol in 2010 using a tech-enabled, streamlined business model. It opened its second office in London EC2 in 2013 and now has more than 70 partners, evenly spread across the two locations.
The firm advises clients ranging from start-ups to PLCs across a range of sectors, with significant expertise in real estate and construction work.