Bristol and London law firm Temple Bright has won a significant appointment to advise Gloucestershire Learning Alliance, a trust with six schools.
Like other multi-school partnerships established in recent years, the GLA Trust has been created to maximise opportunities arising from the sharing of resources and expertise.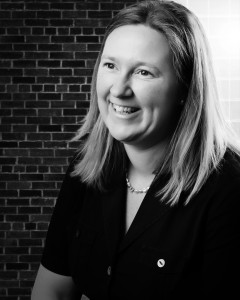 It was launched in November 2013 with founder schools Bishop's Cleeve Primary Academy, Rowanfield Junior School and Springbank Primary Academy.
Rowanfield Infant School and Longford Park Primary Academy – a new academy – joined in September 2017 and a year later the trust was joined by Badsey First School in Worcestershire.
Temple Bright has grown substantial niche expertise in the education sector, notably in construction law with recent advice to a range of organisations led by partner Julia Davenport-Cooper, pictured.
Julia's clients include respected and high-profile institutions such as Stowe School, Churchill Academy and the Lighthouse Schools Partnership.
The firm's education practice has recently broadened to include other work types and client types. The appointment to the GLA Trust is a general retainer in which Temple Bright will make available a full range of services, including in areas such as real estate, construction, public procurement, employment and HR advice and company, disputes and governance matters.
The firm has also advised digital businesses in the sector, such as London-based venture capital-backed start-up Stairway Learning, on deals with investors and other issues.
The 'retainer' model taken up by the GLA Trust involves a single point of contact at the firm and a defined approach to charging which offers clients greater certainty and predictability as to fees.
Julia Davenport-Cooper said: "We are delighted to have been appointed by the Gloucestershire Learning Alliance to handle its legal requirements across the board under our new retainer offering.
"The trust is relatively young but is growing quickly and will have developing legal needs as more schools are added. The appointment of Temple Bright to such a wide-ranging role is a real privilege and demonstrates the maturity of our education sector expertise.
"Most other firms in the market currently charge a termly fee dependent on the size of the trust and irrespective of how much the service is used. So if there is no need to call on the service, the fee is wasted.
"The fee usually covers only the initial contact with the lawyer and similar small tasks, with larger matters being quoted for separately. By contrast, at Temple Bright we will not charge any up-front termly fees and our initial discussion is not charged for at all. We believe this is a more transparent and cost-effective approach which is better for schools.
"This demonstrates our commitment to stand side-by-side with our education clients and work with them wherever possible."
Temple Bright co-founder Tim Summers added: "It is extremely gratifying to see our practice in this sector, which began with Julia's construction work, expanding to include a very broad range of legal disciplines.
"Our recent work in London with education start-ups is a new development and the GLA retainer won in our Bristol office shows that large multi-school organisations are now putting their faith in us as a one-stop shop.
"Our retainer offering helps clients keep their legal spend manageable and within budget. It is likely to be a popular option in the education sector and we intend to make it available to other schools, academies and trusts."
Temple Bright was launched by three partners in Bristol in 2010, initially advising entrepreneurs and SMEs in the South West. It now has 70 partners across its two offices handling a full range of commercial practice areas and a client list extending to listed companies, public sector bodies, schools and charities alongside a continuing large SME base.