Bristol and London law firm Temple Bright has continued to expand its South West construction practice, securing further appointments to advise a wide variety of professional firms in the sector.
Clients now include architects, landscape architects, interior designers, planning consultants, structural engineers, transport consultants, building surveyors, quantity surveyors and project managers.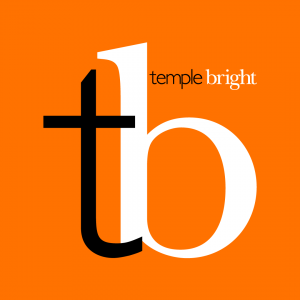 Construction partner Julia Davenport-Cooper, pictured below, has been developing this emphasis for the past five years and has established a diverse client base of fellow construction professionals.
Appointments have included architects ECE Westworks, interior designers Studio Cwtch, planning consultants Planning Ventures, Bristol-based architecture practice Alec French, and building surveyors and project managers Rund Partnership.
Julia's experience has been that one appointment can lead on directly to another. As a result of a recommendation by ECE, Temple Bright was appointed to advise the new Bristol studio of Australian-headquartered landscape architect McGregor Coxall.
ECE subsequently recommended Julia and Temple Bright to structural engineering firm Clegg Associates, which has now also become a client.
Julia said: "In growing this practice area, we have benefited from the highly networked, relationship-based character of the construction professional community in Bristol and the South West, where trust and reputation count for so much.
"Across the region professional advisers operate in lively communities in which 'everyone talks to each other'."
She said this seemed especially true of the construction professions, where there was, inevitably, a lot of collaboration to cover all the aspects of a scheme.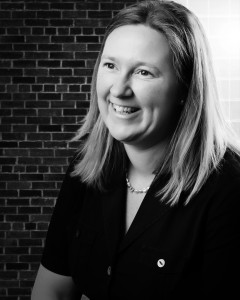 "Bristol provides a particular sweet spot for collaboration among professionals," she added.
"The city is entrepreneurial and dynamic with lots of thriving consulting firms who are regularly securing instructions nationally and internationally.
"On the other hand, it's still small enough for the same firms to encounter one another all the time, get to know each other well and build strong working relationships."
Other recent additions to Temple Bright's client base include project managers and quantity surveyors Evolution5, designers and building surveyors Kenneth and Edwards, and transport consultants Motion.
Julia said: "We worked alongside Evolution5 on a project for a mutual client. We worked alongside Kenneth and Edwards on projects for other clients.
"So this demonstrates how collaboration often leads to more opportunities. If you do a good job and impress people, they usually become friends and may also become clients and referrers."
Social media had a valuable role to play as well, if it is treated as a complement to real world activity.
"South West professionals are active on the platforms and if they see posts indicating that their friends are using a particular adviser, that is often taken as a warrant of quality and they'll look into it.
"Motion got in touch with us after seeing a story we posted on LinkedIn about our independent schools practice," she said.
The firm's advice to construction professionals includes a broad range of work types – although two areas that are a particular focus are the drafting or updating of terms of business, and bespoke appointment reviews (particularly where funders are involved on a development).
Julia says that the firm's advice can be tailored to take account of the requirements of insurers – an increasingly important consideration in the context of a hardening insurance market following Grenfell, Brexit and most recently Covid – while also pushing back some of the commercial risks often left with consultants.
Temple Bright was launched in Bristol in 2010, initially advising entrepreneurs and SMEs in the South West.
In 2013 it opened a London office just north of the City in Shoreditch with an initial focus on technology work.
The firm now has more than 70 partners handling a full range of commercial practice areas and a client list extending to listed companies, public sector bodies, schools and charities alongside a continuing large SME base.