Bristol and London law firm Temple Bright has been appointed by prestigious Marlborough College to advise on a large construction project.
The development at the Wiltshire independent school will include five science labs alongside a physics preparation room as well as the widening of the building's main corridor.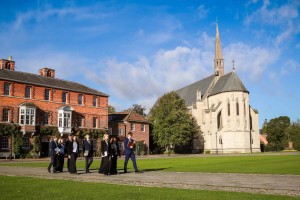 Swindon-headquartered contractor Beard Construction has begun demolition of the brickwork as well as stripping back the existing concrete frame and removing windows, roof coverings and furnishings.
The entire area will then be re-roofed, while the thickness of the walls will also be increased.
The most disruptive construction works have been scheduled for school holiday periods, although much of the building work will be carried out while pupils use the remainder of the science building.
Marlborough College bursar Andrew Hart said: "Our key objective is to provide our pupils with the teaching, infrastructure and environment necessary to make their mark on science and technology.
"We are delighted to see work has begun on the next phase of this comprehensive project and to be once again working alongside Beard who understand and share our ethos."
The project follows on from the first phase of the development, during which seven teaching labs and a biology preparation room were built.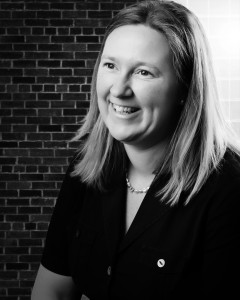 Following an introduction by London and Bath project management firm Michael Edwards Limited (MEA) in January, Temple Bright construction partner Julia Davenport-Cooper, pictured, assisted with the conclusion of the second of the three planned science projects.
Temple Bright has also been instructed on a separate, smaller construction project for the school and is also helping with the resolution of a dispute arising from the insolvency of a previous contractor.
Julia said: "We are delighted to have been invited to assist Marlborough College on their construction projects.
"These are high-quality schemes and the school has a clear vision and commitment to providing the highest-quality educational experience.
"I am looking forward to developing Temple Bright's relationship with the school further and continuing to help the school implement its inspiring and ambitious programme of works."
Andrew Hart said Julia and Temple Bright had been a major asset in bringing its plans to fruition.
"The firm has a down-to-earth approach which we like and we have rapidly expanded the scope of its work for us as a result," added.
"Julia brings pragmatism and a friendly, jargon-free style which is very attractive when combined with her evident technical expertise and strong sector knowledge."
Temple Bright has developed extensive experience of acting for schools on construction projects.
Julia has previously advised other leading independent schools such as Sevenoaks and Kingswood. More widely, she has also advised single and multi-academy trusts such as Gloucestershire Learning Alliance, Lighthouse Partnership, King Edward VI Community College and Churchill Academy & Sixth Form, among others.
Temple Bright was launched in Bristol in 2010, initially advising entrepreneurs and SMEs in the South West.
In 2013 it opened a London office just north of the City in Shoreditch with an initial focus on technology work.
The firm now has more than 70 partners handling a full range of commercial practice areas and a client list extending to listed companies, public sector bodies, schools and charities alongside a continuing large SME base.