Bristol and London law firm Temple Bright has advised portable traffic equipment firm SRL Traffic Systems through a three-year program of rapid national expansion.
Temple Bright's main role has involved assisting with SRL's acquisition and management of premises, including depots, across the country.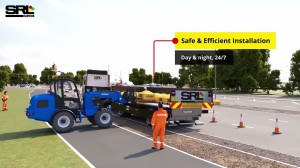 Headquartered in Cheshire, SRL manufactures and supplies portable and temporary traffic equipment used on large infrastructure projects.
It has the UK industry's biggest range of temporary pedestrian and traffic light systems and is the national market leader in sale and hire to the traffic management sector.
Under the leadership of then-CEO Richard Tredwin, in the 2018/19 financial year SRL posted a record turnover of £18.4m, having grown rapidly to employ more than 140 people and to operate a fleet of 7,500-plus units.
SRL received a £24m investment from private equity firm LDC in 2019, and Mr Tredwin and his team carried out a management buyout.
SRL had ambitious plans to expand its hire fleet, develop its manufacturing capability and invest in new product development.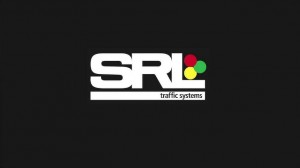 However, through the pandemic the growth of the business was even greater than expected, mainly as a result of government investment in infrastructure projects.
Last December another private equity firm, 3i Infrastructure, acquired a 92% stake in SRL by making a £191m investment.
SRL is now at the cutting edge of innovation in traffic management technology, with a particular focus on intelligent transport systems products.
Examples include its Multiphase Adaptive Detection System, a smart temporary traffic light system incorporating learning algorithms to interpret the data for traffic, volume and speed.
This allows the system to manage daily traffic flows and make automatic adjustments of green times. In partnership with Solar Gates UK, SRL is also pioneering the UK's first solar/hybrid work zone protection vehicle barrier.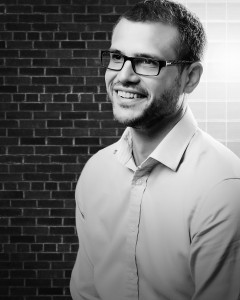 The firm has recently opened a new HQ and manufacturing site in Winsford and a 6,000 sq ft technical and innovation centre just outside Nottingham which provides a base for the technical team to develop new ideas in traffic management systems.
It also includes state-of-the-art conference facilities where SRL's clients can enjoy full connectivity and an interactive experience with intelligent technology.
Temple Bright was introduced to SRL by Mr Tredwin and the law firm's work has been led by real estate partner Aaron Bennett, with contracts specialist Chris Crane and property litigator Tom Morrison also involved.
Aaron, pictured, has acted on the acquisition and management of depots across the country, including the new head office, a new depot at Romford (servicing greater London) and the new centre in Nottinghamshire.
He has also advised on multiple new leases and renewals in relation to SRL's national network of 30-plus depots.
Aaron said: "We are really delighted to have SRL as a client of Temple Bright. Their innovations have put them at the forefront of intelligent transport systems and the enormous growth of the business with the benefit of investment over the past three years demonstrates their credibility and soundness of judgement, both as to the level of demand in the market and the need for investment to meet this demand.
"It is obviously a very exciting time for the business and we are excited to be involved as advisers. It is a real privilege for commercial lawyers to have high profile clients who are growing and who are meeting a need across the country."
SRL chairman Richard Tredwin added: "Throughout the past three years of property acquisitions and management across the UK, we have benefited enormously from the steady counsel of Aaron Bennett and there have been strong contributions from Chris Crane and Tom Morrison.
"Over this period SRL has been working at pace to meet customer demand, so we have needed a dynamic legal team which responds quickly and with precision. This is exactly what we get with Temple Bright."
Temple Bright was launched in Bristol in 2010 using a tech-enabled, streamlined business model. It opened its second office in London EC2 in 2013 and now has more than 70 partners, evenly spread across the two locations.
The firm advises clients ranging from start-ups to PLCs across a range of sectors, with significant expertise in real estate and other commercial work.