Bristol and London law firm Temple Bright has advised leading UK cosmetics website The Consulting Room on the sale of its UK HydraFacial distribution business to US-based manufacturer The HydraFacial Company.
As a result of the deal, the UK business has become a separate and directly owned operation known as HydraFacial UK.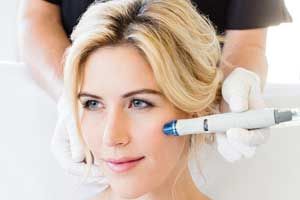 Joining the HydraFacial Company is expected to increase HydraFacial's international profile by adding a Northern European presence into a portfolio that already includes China, Japan, Spain and Canada with local corporate offices and direct sales.
HydraFacial skin treatment has achieved sustained growth since its launch by Ron Myers – who was involved in the UK launch of Botox in the 1990s – in the cosmetic aesthetic market in 2005. It now has 450 employees globally and works with more than 50 distributors in 87 countries, serving 12,700-plus customers worldwide and delivering more than 2.5m treatments a year.
By creating HydraFacial UK, it will become an integral part of the US parent's global operation. All The Consulting Room's HydraFacial staff have joined the new business to ensure continuity of service for customers.
Its new country manager Martyn Roe said: "We have always taken pride in trying to offer the best possible customer support and service to our clients – and HydraFacial has long provided a natural synergy with that ethos.
"To now be a part of such an exciting, rapidly expanding company is a natural next step for us. We have always played a vital role in The HydraFacial Nation, and we are proud to be an integrated extension of the US-based brand." 
The HydraFacial Company CEO Clint Carnell said the business would now have a direct connection with customers and consumers in the UK, one of its largest markets outside the US and Canada.
"We value the partnership that The Consulting Room has with their customers, and we will ensure that through this transition, we will continue to provide an excellent level of support to this market," he said.
Temple Bright corporate partner Paul Stone, pictured, said: "It was a pleasure to work on this deal with Ron Myers, Martyn and the team at The Consulting Room. This was a really collaborative process between friendly parties and it bodes well for a bright future for the new integrated business."
Temple Bright was established in 2010 using a tech-enabled, streamlined business model and now has 69 partners with offices in London and Bristol. The firm has a focus on corporate finance work across a range of sectors.