Topics as diverse as using food as medicine, rethinking fashion for people with disabilities and what happens to an individual's social media footprint when they die will be the subject of speaches at this year's TEDxBristol.
The innovative event returns on November 17 following the success of TEDxBristol 2015 and 2017 with 15 very different speakers gathered under the theme of Reflect: Rethink: Reboot.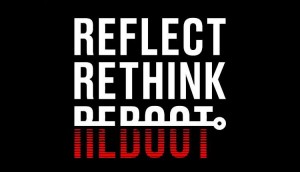 TEDxBristol organisers see the inspirational event as championing unheard voices and stories and deliberately commission talks from Bristolians who do not have much public speaking experience and who are from under-represented backgrounds.
This year there were more than 300 entries which were whittled down to the final 15.
Talks on the day will include:
'How to reboot food as medicine' by Dr Rupy Ajula, who will explore why medical students get so little training in nutrition

Tegan Vincent-Cooke will challenge the audience to think about the negative perceptions around being a person with a disability or anyone we perceive as 'different' with her talk called 'I see you, do you see me?'

Chloe Ball-Hopkins will ask 'Why isn't fashion inclusive of disabled people?' as she challenges the fashion industry to make fun, comfy clothes for the UK's 14m consumers who have a disability. 

Social media expert and 'top fan' Drew Benvie will take the audience through how we can transform our relationship with social media with his talk 'One million online harms an hour: how can we reboot social media?'

Paul Wiseall, UK managing director of DEATH.io, a Bristol-based start-up working to solve the problem of death and other end of life issues, will give a talk called Forever Online? How to Curate Your Digital Story After You Die.
More than a third of tickets for TEDxBristol were sold before the full list of speakers was revealed.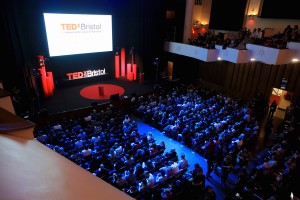 TEDxBristol creative director Mel Rodrigues said: "It's a really dynamic and thoughtful line-up of people committed to improving our lives in all kinds of ways.
"Despite living in this hyper-connected era – when more people have access to quality information and ways to engage with each other than ever before, we are experiencing isolation, loneliness and record levels of anxiety.
"Our speakers are fronting up to many of the complexities of modern life and will reset the dial on all manner of topics so that we can share ways to achieve our best work/life despite the current climate of political, social, and environmental upheaval.
"It was a hard process to whittle down more than 300 people to 15. However, we now have some truly inspirational people who will take to the TEDxBristol stage. Bristol punches well above its weight when it comes to these things."
TEDxBristol takes place at Bristol Old Vic with a full day of talks split into three sessions relating to the theme of Reflect: Rethink: Reboot.
It is one of Europe's largest TEDx events and ticket holders also get access to bespoke workshops, entertainment, spaces for quiet reflection and ways to share ideas for a full experience. Its headline sponsors are Floating Harbour Films, design and digital agency Newicon and recruitment firm Opus.  
For more information and to buy tickets, go to https://tedxbristol.com/