TEDxBristol – the UK's largest event of its kind – has launched a Community Partnership Programme offering free tickets to groups and individuals who would otherwise be unable to attend.
The programme aims to build bridges between the game-changing ideas of TEDxBristol and communities around the city who may find such events inaccessible for a range of reasons.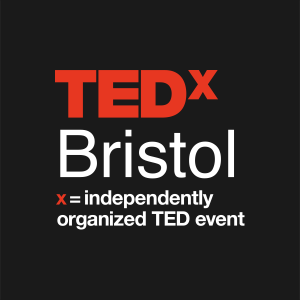 TEDxBristol, which will feature 16 speakers over two days this Thursday and Friday under the theme 'Dare to Disrupt', believes that the ideas and conversations which grow from events of this kind should be shared by, and accessible to, everyone.
So it is partnering with 40 organisations representing diverse community groups across the region to provide 15% of seats – around 450 places – free of charge.
Its Community Partners include Babbasa Youth Empowerment, Centre for Deaf and Hard of Hearing People, City Academy and Knowle West Media Centre. Their support will help bring diverse groups to TEDxBristol, which takes place at Colston Hall on November 2 and 3, who organisers hope will be inspired by the event's atmosphere of positive disruption.
The community scheme is being run by Bristol-based community engagement consultancy Diverse Insights, whose director Jo Sunderland said: "The programme has allowed TEDxBristol to expand its impact in the city. We have communities coming together from across the area who we hope will be inspired to be the change and disruption the city needs.
"From Easton Cowgirls football team to ACTA community theatre group, refugees to school children, these tickets are breaking down Bristol's invisible barriers, and creating new conversations."
TEDxBristol is being staged this year following the success of the inaugural one-day event in 2015. The event is among the largest TEDxs in Europe.
The Community Partnership Programme is sponsored by Bristol headquartered national law firm Burges Salmon, Bristol & Bath Regional Capital, database firm Flexi DB, marketing agency Uniquity and Diverse Insights.
Burges Salmon senior partner Chris Seaton said: "We are proud to be one of the Premier Partners to the TEDxBristol 2017 event and we are excited about being involved in such a progressive and forward-thinking project.
"But importantly, we are particularly pleased to be a part of this Community Partnership Programme as it will open up TEDxBristol to a wide range of diverse individuals and groups who would not necessarily be in a position to attend the event and experience first-hand the fascinating talks and disruptive ideas."
To find out more about TEDxBristol, the Community Partnership Programme, and ways that to get involved, watch its community action video.