A packed Colston Hall has spent two days listening to presentations on topics ranging from surviving the robot revolution to controversial medical research on ME at TEDxBristol.
The event – the largest of its kind in the UK – brought together a range of top speakers around the theme of Dare to Disrupt.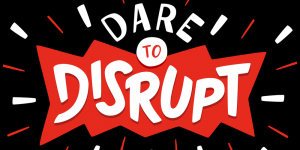 Yesterday's sessions were collected together under the heading 'Disruptive bodies and disruptive minds' while today's tackled issues relating to 'Disruptive innovation and disruptive planet'.
TEDxBristol curator and creative director Mel Rodrigues wants the event to reflect Bristol's reputation as a world-leading city of ideas and innovation – and yesterday's opening session lived up to the billing.
The first speaker, Mena Fombo, pictured – who describes herself as a 'British Nigerian Bristolian through and through' – kicked things off with her witty, but hard-hitting, talk No! You cannot touch my hair!
Based on her own experiences and research, the presentation tackled the issue of uninvited hair touching – particular black women's hair – in the context of race, linking it back to human zoos.
"Some of the women who I spoke to said it was like being petted at a zoo," she said. "We need to call it out more."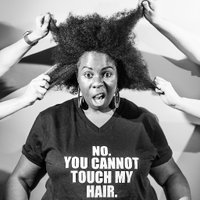 In complete contrast, the second speaker, serial tech entrepreneur Charles Radclyffe, looked at the rise of robots in the workplace – saying that, contrary to popular opinion, using them in jobs now done by humans would be good for people.
It would free many to do other kinds of work that they enjoyed, he argued while their use in essential industries such as food production could, in theory, reduce the cost of food to almost nothing and increase yields to feed the everyone in the world.
Also speaking yesterday was Esther Crawley, professor of Child Health at the University of Bristol, who is passionate about developing more effective – but controversial to some – treatments for children whose lives have been devastated by Chronic Fatigue and ME.
She explained why she decided to continue with the research, despite the immense pressure she has been put under to stop, and what drives medical research pioneers in the face of threats and attacks.
Speakers today included Bristol green activist Natalie Fee, who will looking at 'Changing the world: One flush at a time', and Bex Baxter, who will describe her campaign to end the workplace taboo around periods.
All TEDxBristol talks are being mind-mapped by Bristol-based Mind Doodle.
Founded by tech start up FlexiDB, the Mind Doodle team is showcasing their creative planning, thinking and mind-mapping software engineered to be used by teams and individuals.
The product has been developed to encourage creative thinking for a range of uses including reports, essays, business and project plans.
A free online tool, it aims to enhance the way the world thinks by disrupting the usual techniques of thinking, working and collaborating. The software allows users to share powerful thoughts and ideas in real time, with a live chat for discussion.
By mind mapping TEDxBristol, Mind Doodle is helping to amplify the powerful ideas that are explored by the speakers. Attendees, online viewers and global audiences can watch the mind maps develop in parallel to the talks.  
The TEDxBristol mind maps will be available at https://tedxbristol.minddoodle.com
As part of the initiative, Mind Doodle is also supporting TEDxBristol's Community Partnership Programme so that ideas from the event may be shared by, and accessible to a wider audience.
The programme allocates around 260 places to diverse community groups from Bristol and the West. Community groups benefiting from tickets include Easton Cowgirls football team, ACTA community theatre group and Rife Magazine, as well as refugee community groups and school children.
Bristol-headquartered law firm Burges Salmon is also supporting TEDxBristol, with many of its trainee lawyers taking part in the event as volunteers. The firm has also provided pro bono legal services to the event, including helping register it as a company and protecting its intellectual property.
Bristol Business News will next week feature a full report with photos on TEDxBristol.