Bristol brand consultancy Firehaus has been appointed by techSPARK, the community for the West of England's tech, to develop a clearer brand purpose and positioning for it. 
TechSPARK, which like Firehaus is based in Bristol's Engine Shed innovation hub, works with tech and digital businesses from start-ups to scale-ups, small and medium-sized firms to global corporations, helping them thrive through its networks and knowledge.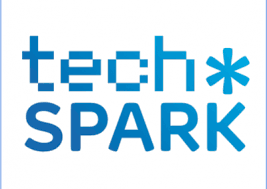 It also stages The SPARKies, the iconic annual awards that champion the best of the West of England's tech and digital sector.
Firehaus, whose clients include the University of Bristol, global cycling brand Vittoria, premium plant-based nutrition brand Vivo Life and Medi-Tech innovator Radii Devices, said while techSPARK was well known it meant different things to different groups and so lacked a clear overall identity.
Firehaus co-founder and strategy partner Nick Barthram described techSPARK as being "truly at the heart of innovation in the West" and said the agency was honoured to be trusted to aid it in creating an identity that was clear and inspiring.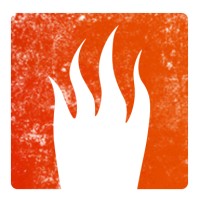 "We were delighted when techSPARK approached us, admiring them greatly as an organisation and already in awe of the impact they have in our region," he added.
"TechSPARK are a well-loved and well-known organisation – everyone generally knows what they do but has different ideas on the specifics.
"Firehaus will be helping them solve that problem by developing a clear brand purpose, both for communications and to guide their focus and strategy.
TechSPARK director Abby Frear, pictured, said: "We were introduced to Firehaus by several members of our board who recommended them highly and I have to say it's been a pleasure.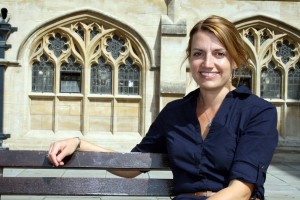 "It feels like a true partnership. Nick himself has been highly collaborative and hands-on, with a critical ability to explain and distil complex ideas.
"He has reached out to a whole range of our stakeholders, both internally and externally, and I'm confident under his guidance they will have given some authentic perceptions.
"I'm really looking forward to seeing the insights and results that come out of this branding process."
Firehaus, which was launched four years ago with a mission to bring 'light + heat' to ignite brands, grew by more than 40% last year.