Bristol has been placed among Europe's top 10 tech 'super clusters' in a table that ranks it above Cambridge, Cologne and Vienna.
The city appears at number six in the table based in research from global real estate adviser CBRE.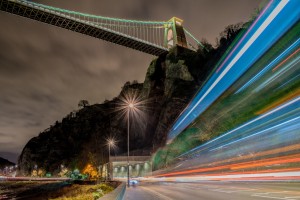 The report EMEA Tech Cities: Opportunities in Technology Hotspots, provides a framework for occupiers and investors to assess the characteristics of technology clusters in terms of their economic, leasing and employment strengths at regional and city level. 
The analysis identifies four separate categories of technology cluster in the EMEA region, based on a city's level, concentration and growth of tech sector employment. 
This approach reflects the fact that technology clusters are very diverse in their structure, cost base and attraction to specialist technology sub-sectors.
The 'super clusters' are locations with between 50,000 and 70,000 people working in hi-tech jobs. While locations such as Thames Valley, which is at number one, and the M3 corridor, in third place behind Zurich, are long-established tech hubs, Bristol is among the examples of a location where tech has grown to support a specific sector or set of sectors.
The report says Bristol makes the list due partly to the presence of major telecoms companies such as EE, BT, Nokia and Vodafone, plus other large employers of tech talent including Lloyds Banking Group, IBM and Hewlett Packard Enterprise. 
It also describes Bristol as a centre for software development and engineering talent, with the former being dominated by younger millennial talent. In total, employment in the Bristol's tech sector has grown by 25% since 2008.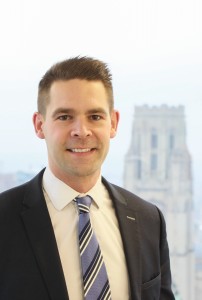 CBRE Bristol office managing director Tom Morris, pictured, said: "It's no surprise that Bristol has been included in the 'super cluster' ranking. Our strong universities and vibrant urban environment have made Bristol a magnet for young development talent and the city is attracting tech companies of all sizes. Here, a number of smaller start-ups and fintech companies sit alongside more established telecoms and IT services companies, contributing to a thriving tech scene that's a big driver of office space demand."
CBRE head of EMEA occupier research Richard Holberton added: "Labour is not only fundamental to the success of the technology sector, it also has distinctive characteristics including a high incidence of contract employment, greater transparency of rewards and use of online channels both for job-checking and brand development. 
"In addition, talent perspectives are changing, with millennial workers accustomed to taking risks and often not aspiring to work for large brands. Start-ups, where they can take ownership of a product or activity is where they turn to for advancement. 
"Analysis of the characteristics of tech labour markets should be integral to location decisions, and many smaller but fast-growing cities in the EMEA region offer favourable possibilities."