A new growth programme to support the growing number of tech start-ups across the South West has been launched by a team of experts in areas ranging from PR to accounting.
Called Loop, it gives participants structured access to practical advice across a spectrum of business services, including investor relations, product development, marketing, PR, accounting and finance.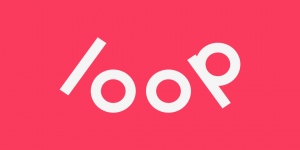 The initiative is a collaboration between Bristol firms Affecton, accountants specialising in tech start-ups, and creative marketing agency Workbrands.
Respective founders Roy Millman and Nick Farrar saw that many tech company owners struggle with the challenge of setting up and running a business and often get distracted from their true passion – commercialising the product or service they have created.
Loop aims to change that by arming participants with practical knowledge and advice, provided directly by trusted experts and structured across nine monthly sessions, each focusing on a specific business discipline.
The experts, who all already work with tech-based businesses, are dawn from Bath-based coaching group SouthWestern VC, recruitment agency ADLIB, law firm Gregg Latchams, communications consultancy Purplefish, website, software and mobile app developers Cookies HQ, performance growth agency HdE and Lightholm Consulting – all based in Bristol – as well as Workbrands and Affecton.
Nick Farrar said: "During our 17 years in Bristol, we've witnessed at first-hand the phenomenal growth of the famous South West tech cluster, and supporting its continued development is something we've spoken about for a while. So it's great to launch a programme like Loop which offers so much value to founders."
Roy Millman added: "We are delighted to build on the impressive array of support for tech start-ups in Bristol. We aim to give founders a boost in essential business skills and provide collaborative support to help them succeed."
Start-up founders interested in taking part in the inaugural Loop programme are invited to the official launch on February 25 at Bristol's Engine Shed innovation hub.
For more information or to register on the programme, visit loopbristol.co.uk