US cloud-based technology company Pax8 is aiming to create up to 150 jobs in Bristol after achieving 800% annual growth.
The global business, which has created a marketplace for IT professionals to buy cloud-based tech products, has already secured coveted unicorn status as a privately held start-up company valued at over $1bn.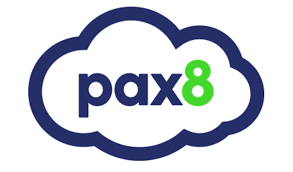 Having set up its European HQ in Bristol 18 months ago, it is now entering a rapid-growth stage and expects to take on between 100 and 150 people in the city over the next four to five years.
Pax8 EMAS chief revenue officer Cole Knuth said: "We're so proud to say we started our European Journey in Bristol.
"There is so much creativity in this city and that's been shown through the quality of new talent we're hired over the past 18 months.
"As we continue to grow, we're on the look for candidates who match our values and want to build a sustainable career in technology. At Pax8 we recruit on attitude, not just skills."
The West of England Combined Authority's inward investment arm, Invest Bristol & Bath, played a key role with helping the company to launch in the UK.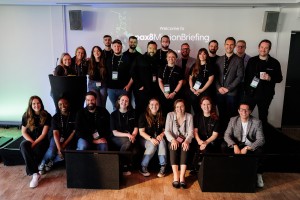 It has also been instrumental in connecting Pax8 with significant organisations including the Department for International Trade, so expanding its network and visibility.
Cole Knuth added: "We're grateful for the support we've received from local government, who have endorsed our vision and desire to create jobs in the local economy.
"As we grow in size, we're hoping to develop our relationships with key stakeholders across the South West and within the tech community."
Pax8 EMEA chief people officer Chloe Cameron added: "As a business looking for a highly motivated, energetic workforce, Bristol was the obvious choice for Pax8.
"We were also looking for a city with a lot of ambitious, energetic talent, and the universities based in and around Bristol were a major draw."
Bristol and the West of England already has an established thriving FinTech ecosystem and hosts the UK's largest digital cluster and highest density of FinTech start-ups and scale-ups outside of London.
West of England Combined Authority and Local Enterprise Partnership chief executive Dr Patricia Greer said attracting Pax8 to the region was testament to the wealth of innovation and digital expertise in the West of England.
"The Pax8 success is a part of what's been a record year for inward investment to the region; with a 16% increase in foreign direct investment (FDI) activity translating into 43 new FDI investments and overall 94 new projects, relocations and expansions managed by Invest Bristol & Bath in the last 12 months, with the potential to create over 3,200 jobs."
The Invest Bristol & Bath team also helped forge key connections between Pax8 stakeholders and members of the West of England business community. 
Colorado-headquartered Pax8, which launched in 2012, has been as one of the fastest-growing private companies in the US for several years. It has now expanded across the world, including through a string of acquisitions, and launched in the Asia-Pacific this month.
Its Bristol office is currently based in Victoria Street but is due to relocate to a larger base in the new Distillery office complex on Temple Way.