The Bristol office of business advisory firm FRP Advisory has advised on a multi-million euro, cross-border acquisition involving Swedish and Dutch tap suppliers.
The firm acted on behalf of Sweden-based FM Mattsson Mora Group, the leading supplier of kitchen and bathroom taps in the Scandinavian market, its €17.7m acquisition of Netherlands-headquartered Hot Bath.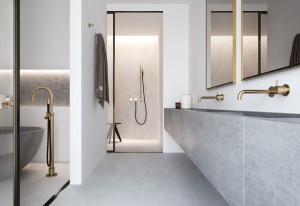 The team, led by Mark Naughton and Harry Walker in the corporate finance team, provided lead advisory services on the deal. It is the third international deal the FRP Bristol team has advised on in the past year.
Hot Bath is a market-leading supplier of kitchen and bathroom taps and shower systems in the Netherlands. In 2018 it ahieved revenues of €20.5m and employs 37 people.
Its products, which are known for their high quality and design, are manufactured in Italy and through its Italian sister company, Hot Bath Srl, the business manages its supply chain and delivers sales to international markets including New Zealand and Israel.
The acquisition, which includes Hot Bath Srl, represents a key step in FM Mattsson Mora's growth strategy and adds a fast-growing brand with a complementary product portfolio and a market-leading position in the Netherlands to the group. Hot Bath will operate as a free-standing business unit within the FM Mattsson Mora group
FM Mattsson Mora Group CEO Fredrik Skarp said: "Hot Bath is an excellent strategic fit with our current geographic footprint and product portfolio. We have been highly impressed by its dynamic culture and are excited by the opportunities presented."
FRP corporate finance partner in Bristol Mark Naughton added: "It has been a pleasure to work closely with Fredrik, CFO Martin Gallacher and the wider team at FM Mattsson Mora Group. We've known Martin for a number of years and it was a pleasure to support his team on this landmark deal."
FRP Advisory employs more than 300 people across 19 locations, including Bristol in the South West. Its 21-strong national corporate finance team has grown by more than a third in the past 18 months.