Confidence has soared among Bristol's creative firms with more expecting to make higher profits and take on more staff this year compared to 2015, according the most authoritative survey of the sector in the region.
Three-quarters say they feel more assured about their business prospects than last year and more than a fifth predict a profit increase of 21% or more in 2016.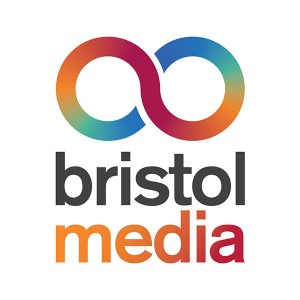 The upbeat picture emerges from the results of the annual Barometer survey by Bristol Media, the organisation representing the region's creative community.
The survey benchmarks business performance and also explores the trends, insights, opportunities and threats facing creative companies in Bristol and Bath.
This year it reveals widespread optimism among these firms – but some major challenges. It also shows that Bristol's creatives are proud of being based in the city and are almost certainly likely to be collaborating with other firms.
Employment opportunities rose by 5% year on year, with 58% of firms recruit over the next 12 months.
Among the challenges highlighted by the report which show the need for the creative industry to be flexible and adapt to the 'freelance economy' or risk losing current and potential talent.
Last year 28% of respondents said the number of people choosing to work freelance was a challenge to their business. In just 12 months this has almost doubled to 51%.
Financing is also a challenge with only 14% using bank funding to support growth.
And while a number of alternative financing options have entered the market focused on 'fast-growth financing' and 'growth accelerator funding', the vast majority (77%) are still self-funded by their directors – the same percentage as last year.
Bristol Media, which has more than 500 members, said this lack of awareness or slow adoption of financing options may limit the potential growth, development and competitiveness of the city's creative community and hold it back as a creative powerhouse.
However, the level of cooperation in the region is shown by the fact that nearly all firms (96%) are undertaking some form of collaboration – with the level of pride in being based in Bristol almost as high at 84%.
Bristol Media CEO Fraser Bradshaw said: "The key selling points of this area were reported as being built environment and culture, easy access to rest of the country and – most interestingly – the collaborative business culture."
The survey revealed that 30% of ambitious local businesses were considering expansion – either in the UK or overseas. London was the most popular destination for a second office, while Beijing, Sydney, Tokyo, Toronto, Dubai and LA were cited as places where firms have embraced global opportunities.
Fraser added: "The 2016 Bristol Media Barometer gives an insightful picture into Bristol and Bath's creative sector. It shows a sector in good health and poised for further growth and greatness.
"The creative industries have been identified as a national and South West growth priority by the central government. The recent proposed creation of a West of England Mayor and a Bristol city-region may well provide further impetus and infrastructure to highlight the successes of our industry and put the Bath and Bristol creative community further in the spotlight."
Download a full PDF copy of the report here: http://www.bristolmedia.co.uk/Media/new-assets/bristolmediabarome_0.pdf or email Lynda Davies Lynda@bristolmedia.co.uk