Confidence levels among South West firms about their prospects and those of the UK economy have unexpectedly increased, according to a new survey – although optimism remains far lower than it did just months ago.
While confidence fell by four percentage points during October to minus 4%, last month it picked back up to plus 5% despite the economy officially falling into recession.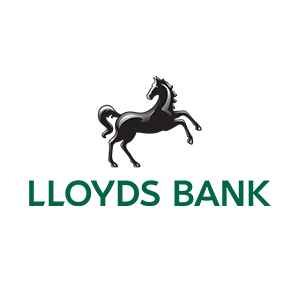 The figures, from the latest Lloyds Bank Commercial Banking Business Barometer, give the South West its first positive reading for confidence this quarter.
Firms in the region reported higher confidence in their own business prospects month-on-month, up 10 points to 19%.
When taken alongside their optimism in the economy, while was up nine points but still in negative territory at minus 9%, this gives a headline confidence reading of 5%.
The findings of the survey, which was conducted between 1and 15 November – before the Chancellor's Autumn Statement on 17 November – contrast sharply with the results in August when confidence in the UK economy among South West firms shot up by 12 points, taking it to 23%.
The latest findings show South West businesses' top target areas for growth over the next six months will be investing in their teams (37%), evolving product or service offerings (36%) and investing in sustainability (25%).
Meanwhile, a net balance of 11% of businesses in the region expect to increase staff levels over the next year – up four points on last month and the highest reading since August.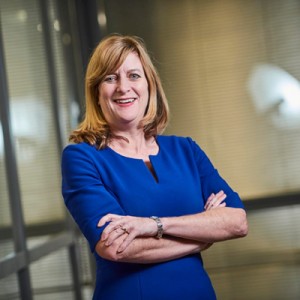 Lloyds Bank Commercial Banking South West director Amanda Dorel, pictured, said: "Despite a tough economic environment, it encouraging to see business confidence rising for the first time in two months.
"With Christmas on the horizon, those in the retail and hospitality sectors will be hoping for a welcome boost in trade.
"But as we enter the end of the year, many will be considering what the New Year will bring and taking on headwinds including rising prices will be top of the list for most.
"Taking action now to review working capital and cashflow, negotiate with suppliers and invest in teams will pay dividends for the coming months."
The Business Barometer, which questions 1,200 businesses monthly, provides early signals about UK economic trends both regionally and nationwide.
Overall UK business confidence fell five points during November, but remained positive at 10%.
Firms' outlook on their future trading prospects was down two points to 25% and their optimism in the wider economy dropped four points to minus 2%.
Despite a seven-point dip, UK businesses remained positive about hiring intentions with 14% of firms aiming to create new jobs in the next 12 months.
All UK regions and nations, apart from the South East, reported a positive confidence reading in November. The South West was the third most confident, behind Scotland (up 19 points to 24%) and Wales (up 12 points to 17%).
Business confidence in retail increased to 15% (up from 9%) – possibly reflecting optimism ahead of the festive season. However, in the manufacturing sector it fell for the sixth month in a row, to 4%, down nine points – the lowest since early last year.
The construction sector held gains made in October, remaining unchanged at 20%, although this level still remained weaker than in the first half of the year.