Measures to address the huge economic impact of the coronavirus pandemic announced this week by Chancellor Rishi Sunak have been welcomed by Business West, the region's largest business group.
Matt Griffith, director of policy at Business West – which runs Bristol Chamber of Commerce – described them as impressive but also added that the contents of the summer economic statement were a "gamble" in such unprecedented times.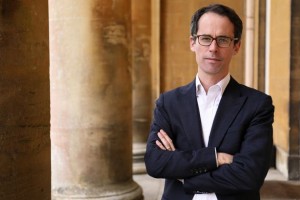 "For someone who has only been Chancellor for five months, Rishi Sunak is proving a remarkable calm and capable operator. This is lucky, because never have these qualities been more important," Mr Griffith, pictured, said.
"This is a critical moment. The withdrawal of furlough payments, amidst deep economic uncertainty and the continuation of social distancing, is a major risk. The UK could see an unprecedented collapse in employment that would do long-lasting damage to our economy."
For this reason, he said, Rishi Sunak's overwhelming focus was on jobs – on their protection and creation.
"And it was an impressive array of measures, from a jobs retention bonus to a £2bn kickstart fund for new jobs for young people, to a wider economic stimulus via stamp duty cuts and a 5% VAT rate for leisure and hospitality businesses," he added.
"He also pulled a rabbit out of the hat with a voucher to get people back eating at restaurants.
"This economic statement, however, remains a gamble. Are firms confident enough to retain and create enough jobs in the face of such uncertainty? Will the measures be enough to counterbalance the hit to income and capacity that social distancing has given to our hospitality and food & drink industries? Will we see a second spike and local lockdowns to blow events off course?"
The Chancellor had an Autumn budget as fall-back in case this statement wasn't enough, said Mr Griffith.
"But in the meantime, let's take up his generous offer to help our economy recover – if the Chancellor is buying, it is up to us to help support getting our local economy back on track."
West of England Metro Mayor Tim Bowles, pictured, welcomed the £2bn scheme to create more jobs for young people, £1.6bn for employment support and a £3bn green investment plan to cut carbon emissions.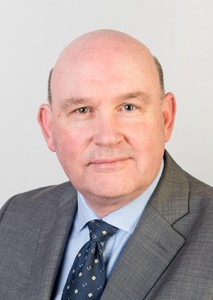 "I've prioritised getting people the skills and training they need in the West of England's plan for economic recovery and renewal, and the Chancellor's announcements today are going to be a big boost to that," he said.
"These schemes will help connect our young people with the world of work and the opportunities they need to succeed. This is something my West of England Taskforce and my metro mayor colleagues across the country have been calling for, and I'm pleased the government has listened."
The £2bn scheme will subsidise six-month work placements for people on Universal Credit aged between 16 and 24, who are at risk of long-term unemployment. Businesses can apply from August, and new jobs are expected to start this autumn.
A further £1.6bn will be invested in scaling up employment support schemes, training and apprenticeships to help people looking for a job.
Mayor Bowles said: "This investment will make a huge difference and will add to the measures I've already put in place in the West of England, such as our expanded Future Bright coaching and mentoring programme.
"We're also supporting adult education providers to ensure thousands of people in the region have access to the training and re-training opportunities they need, both now and in the long term."
The £3bn green investment package includes £5,000 vouchers for households to spend on energy-saving home improvements and around 140,000 new jobs to achieve the net zero carbon emissions target.
"We have a real chance to seize this opportunity and build back better," added Mayor Bowles.
"From making sure our skills programmes are giving our people a good start in these green jobs of the future, to having a programme which supports local energy schemes to create a low carbon future for the region.
"I have extended our Careers Hub which helps young people get better careers advice, and this will include engaging young people in low carbon and green careers. All of this helps ensure the West of England has access to the skilled workforce it needs to tackle the climate emergency.
"I'm working with my regional recovery taskforce to identify what else we need to do as a region. We're aware of the scale of the challenge – the West of England is pulling together to meet it head on."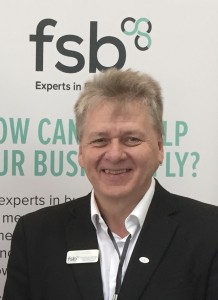 The FSB (Federation of Small Businesses) said it was a "strong and ambitious statement of intent to get business moving again and much of it is to be welcomed".
"There were still a few clear 'misses' – still nothing to help many of the self-employed who have missed out on grant support and a lack of direct help for our vital high street shops – but beyond that there was a lot of positive moves," said Sam Holliday, FSB regional development manager, pictured.
"We welcome the clear emphasis on getting the jobs market moving again. Our FSB research shows many small businesses have already shed jobs or are planning to do so and by offering some respite via additional furlough transition, support for apprenticeships and traineeships and major job-creation schemes around the green agenda this should hopefully put some limited confidence back into the SME jobs market."
He said the FSB was also pleased with the cut in VAT for food, accommodation and tourist attraction businesses alongside the surprise 'eat out to help out' initiative.
"This should hopefully stimulate our very depressed hospitality and tourist sector which is such a key aspect for this area's economy," he added.
"As ever we await to see the full details behind these schemes but on the surface we can be encouraged that the Chancellor has addressed some of the concerns expressed by small businesses and we hope there will be more initiatives and support packages to come as our  recovery moves to the next phase."