A new style of premium business networking pioneered in Bristol is being extended to Bath next month when the highly successful EVO group holds its first meeting in the area.
EVO (Evolution Business Networking) has earned a reputation as the South West's freshest business networking company since launching three years ago.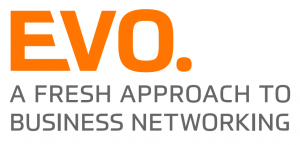 The membership-based network has already attracted senior managers, CEOs, entrepreneurs and decision-makers from firms all of sizes.
Meetings are held in premium Bristol venues such as Brasserie Blanc, The Ivy and Harvey Nichols' restaurant, while guest speakers range from business figures such as Weston-super-Mare Pier director and lawyer Michelle Michael MBE to political figures and leaders in organisations including West of England Metro Mayor Tim Bowles and the chief constable of Avon and Somerset Police Andy Marsh.
The inaugural Bath event is being held at Tracy Park Golf and Country Hotel, Wick, on May 8 from 7.30am to 10am. The guest speaker will be University of Bath Professor of Innovation and Entrepreneurship Dimo Dimov, who is recognised as one of the world's leading academics in the field of entrepreneurship.
EVO's Bath group is being led by Bristol-born serial entrepreneur and mentor Sir Robert McCabe, who left school with no qualifications but went on to create a retail empire of 248 stores in the 1970s. At the age of 22, having created thousands of jobs, he exited the business with a £1m pay-out.
EVO was founded by Bristol-based entrepreneur and broadcaster Jamie Breese, who also operates the Business Showcase South West, the region's largest business event.
Jamie said: "I am delighted to bring the EVO flavour of relaxed, premium business networking to Bath and the surrounding areas.
"Over the past three years the meetings have become a proven way to network, forge new connections and generate new business for our members and visiting guests alike.
"Bath is such an important part of the region's economy and it's a delight to be working with Tracy Park to make it finally happen".
For more information, visit www.evo-networking.com