Access Creative College has officially opened phase two of its Bristol city centre campus with a launch event that not only showed off the new space in all its glory but also paid homage to the site's previous life as a legendary music venue and amusement arcade.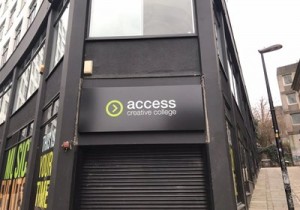 The building on All Saints Street was previously home to the Bierkeller, which once hosted Nirvana, Stone Roses and the Arctic Monkeys, and Harry's Amusements, which closed three years ago.
Now it boasts 13,000 sq ft of cutting edge events spaces, a music studio and range of production facilities where students will be able to mix music, create podcasts and record video and sound.
The £4.5m project is phase two of Access Creative College's Bristol campus development, which opened next door in 2019.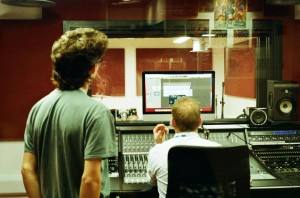 Its new classrooms, breakout spaces and collaboration areas are also brimming with the latest technology to ensure students can get the most out of their learning experience. 
Access Creative College Bristol centre manager Mark Smithers said it had been great to showcase so much of the students' talent at the launch with a series of live performances and exhibiting different aspects of their work.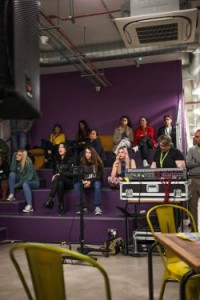 "We're all thrilled to finally have been able to show off the space," he said. 
"By reviving such an important site in Bristol's cultural history and enriching the space with the facilities our students need to excel, our on-going objective is to help fuel the next generation of Bristol's creative professionals." 
The new phase has more than doubled the college's floor space in the city centre.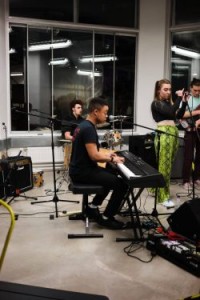 The area previously occupied by Harry's Amusements will now, fittingly, accommodate the college's faculty of Gaming courses, including Esports Management, Creative Computing, Software Development and Games Art.
Access Creative College was Bristol's first college with a sole focus on the creative industries and previously operated from its campus in Hengrove for more than 18 years.
Artist development, music technology & production and vocal artist courses, which were previously run from the South Bristol site, has been brought into the main campus in the city centre, where its new facilities will play a pivotal role in skills development.
Now in its 30th academic year, Access Creative College serves more than 3,000 learners across its eight UK Centres. Its alumni include some of the biggest names in music of recent years, including Ed Sheeran, Rita Ora and Jess Glynne.