Lloyds Bank's chief economist Trevor Williams will share his views on the prospects for Bristol's economy with business leaders and students when he visits the city on Monday.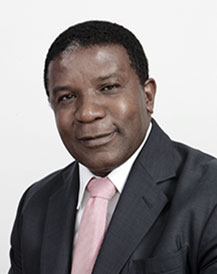 Mr Williams, pictured, will address a business breakfast organised by ICAEW (Institute of Chartered Accountants of England and Wales) at the UWE speaking to a group of 16 to 19 year olds who are students participating in ICAEW's Business Accounting Skills Education (BASE) initiative, which involves them going head-to-head in school teams to test their skills in addressing a business challenge.
Mr Williams' visit comes on the back of the latest quarterly business confidence monitor by ICAEW in conjunction with Grant Thornton, which shows West firms are more upbeat now compared to the same period last year. However optimism fell compared to the final quarter of last year.
ICAEW regional director Jon Blake said: "As the UK economy appears to be turning a corner, it will be interesting to gain an expert view on what we can expect over the next 12 months. It will also be a great experience for the students to hear an eminent economist."