Exports by West firms are growing again after going into reverse last autumn in the midst of the euro crisis, new figures show.
Total overseas sales shot up by 7.5% to £13.67bn in the year to December 2013 compared to 2012.
Exports by value had dropped by 3.3% in the third quarter to £3.32bn, sparked by a fall-off in trade within the European Union, according to HM Revenue & Customs statistics.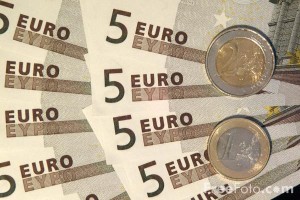 But the latest figures show a significant bounce back, with cross-border business up by 2.9% during the period between October and December.
Exports from the South West now account for 4.6% of the UK's total exports. The number of firms selling overseas from the region also grew year-on-year. Exports are vital to the strength of a regional economy as business that trade overseas tend to be more profitable and innovative
Machinery and transport equipment, manufacturing good and chemicals continue to be the most exported commodities from the region, and the South West remains one of only two regions with 'food and live' commodities in their top five export goods.
The EU remains the region's biggest market accounting for 58.6% of all exports. Exports to Asian and Oceania remained steady at £1.8bn over the past year while the value of exports to the Middle East & North Africa increased by £237m. There was also a year-on-year increase in exports to Sub-Saharan Africa.
UKTI Regional Director Russell Jones urged West businesses of all sizes to renew their efforts and take advantage of the support available via UKTI's services.
"This rise in the value of exports from the region is very welcome and encouraging, I am certain there are still many companies in the South West that could take their UK success and replicate it overseas," he said.
"Whilst we are still heavily reliant on EU countries, I'm particularly pleased to see more businesses venturing into emerging, high growth markets."
"Any firm, from single owner operations to large corporations can do it, if they do their research and plan properly. UKTI's experience and specialists can help with this."
He urged businesses to consider attending UKTI's Export Week events, from 7 to 11 April to see how the organisation can help reduce the risk of doing business overseas.
"Exporting is crucial to the growth of our regional economy and once you start exporting, there's no limit to where you can go and the profit you can make," he added.
Call UKTI South West on 0845 60 60 969, email enquiries@uktisouthwest.org or visit www.ukti.gov.uk to find out more about the wide range of support services available through UKTI . For more information about Export Week visit www.exportweek.ukti.gov.uk