Annual revenue in the UK arm of international law firm Osborne Clarke, which has its roots in Bristol, has grown by 7.7% to pass £150m for the first time.
UK net profit earned on the £150.1m rose by 2.9% to £63m while the firm, which employs more than 500 people in its Bristol office, also increased its cash resources for the 2018/19 financial year by 6.8% to £23.5m.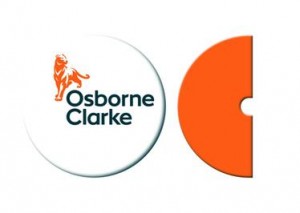 On the international stage, the firm achieved an income of €304m (£279m) – 11% up on the previous year.
Osborne Clarke made a number of investments in new technology platforms, refurbishing its flagship London office and maintaining payment of a profit share.
In Bristol, the firm has expanded its UK disputes team and launched new services in tax litigation, with new partner hire Ian Hyde, who brings broad sector experience.
It also brought on board an additional three new Bristol partners – employment specialist Anna Elliott, experienced transport and automotive partner Ed Barratt and pensions expert Claire Rankin.
Osborne Clarke's growth rate has slowed from the previous year, when it rose by 15% in the UK and 14% for the international practice. In 2016/17 the increases were 7% and 12% respectively.
However, this year's increase does give it bragging rights over its two Bristol-headquartered rivals – Burges Salmon and TLT. The former grew its annual revenue by 5.1% to £94.6m while the later achieved a 6.8% increase to £87.6m.
UK managing partner Ray Berg said: "Our people are key to our business and we couldn't achieve these results without their hard work. We recognise that taking care of our people means we can provide better services for our clients.
"It's been an exciting year for us. We've enhanced the range of services and technologies we offer clients and improved working environments and development opportunities for our people. We continue to have strong results, which means we can make greater investments into the business to support our ongoing success."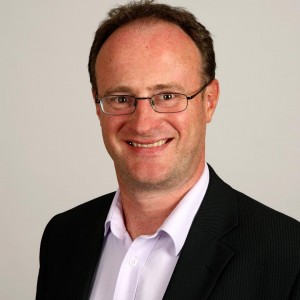 Head of Osborne Clarke's Bristol office Peter Clough, pictured, added: "It's been an exceptional year for Osborne Clarke and our Bristol office. We continue to offer our clients innovation through our Bristol-based OC Solutions team, and our commitment to investing and training our people in the latest technologies.
"The strength of our work in the region has been recognised at the Bristol Law Society Awards, where we were named Law Firm of the Year. This award, coupled with our solid financial results, is a fantastic endorsement of the high-profile and quality work our people have been doing in the South West and beyond."
Recruitment and development to support the firm's sector-first approach and strengthen its capabilities continues to be a priority, while investment in technology continued to be a key priority, not only to generate efficiencies but also to deepen relationships with clients, the firm said.
It said its Osborne Clarke Solutions team continued to develop bespoke cloud-based online solutions for instructing, managing and executing legal matters.
The firm also recently launched Osborne Clarke Ventures, a start-up incubator to help early-stage tech and/or tech-enabled businesses prepare for and execute Series A round funding.
The programme is supporting a number of handpicked clients who will be paired with a 'Virtual GC' from Osborne Clarke to act as a day-to-day point of contact.
The firm said diversity and inclusion remained a central pillar of its business strategy and through its diversity in recruitment, development and progression strategies, it had reduced the gender pay gap in its legal practice groups. Among partners the gap dropped by 13% in one year and of its eight UK partner promotion, 63% were female.
Among the internal promotions were three Bristol partners – real estate and infrastructure sector expert Alexandra Gower, Charles Crowne, a specialist in commercial disputes across the financial services and digital business sectors and Sarah Knight, a real estate and energy and utilities M&A and joint venture expert.
Peter Clough added: "Encouraging greater inclusivity is hugely important to us and we have been endorsed as a diversity champion for our involvement in supporting the Stepping Up programme, which aims to increase the representation of people from a BME background, people with disabilities, and women in positions of leadership.
"As well as supporting the wider community through our charity and pro bono initiatives, we also want to make sure Osborne Clarke is a welcoming place to work and we have been working with our diversity networks to achieve this.
"This year, for the first time, we had our own stand at Bristol Pride, where members of our LGBT+ network spoke to young people about career pathways into law."
The firm last year launched solicitor apprenticeships to support alternative routes to qualification, encourage inclusion and increase social mobility. This year it made offers to four candidates and will have six solicitor apprentices in total from next month.
"We are pleased to expand our solicitor apprenticeship programme; it offers us the chance to work with a younger and broader cohort of people considering careers in law," said Ray Berg.
In total the international legal practice has more than 270 expert partners and 850-plus lawyers in 24 locations. Its core sectors are tech, media and comms, energy and utilities, financial services, life sciences and healthcare, real estate and infrastructure, recruitment, retail and consumer, and transport and automotive.