Take-up in the Bristol's industrial property market will be hit by the Covid-19 pandemic but should bounce back quickly, according to a forecast by one of the region's top property agencies.
Colliers International says the fundamentals of the market remain strong – and even now deals are being done.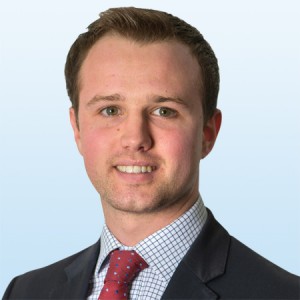 Take-up in Bristol during the first quarter of 2020 was up on the same period last year with 342,000 sq ft let or sold in a total of 36 deals.
Tom Watkins, pictured, head of Colliers South West Industrial & Logistics team, told the firm's recent Q1 industrial & logistics webinar: "The Covid-19 crisis is inevitably going to affect take-up as companies focus on the matter at hand as opposed to their relocation plans.
"Notwithstanding this, the fundamentals of the South West industrial sector remain strong, built on a lack of available stock and pent-up demand, so we're confident that rents will remain unaffected but, in some cases, rent-free periods may push out slightly in order to secure leases."
He said deals under 10,000 sq ft and 20,000 sq ft were still completing, adding: "I am aware of some larger lets that are still rumbling on, albeit probably at a slightly slower pace than before."
The type of active tenant appeared to be in the healthcare and R&D (research and development) sectors, he said, which were particularly resilient at the moment.
Mr Watkins also pointed out that, nationally, trade counters were already starting to gear up for the opening of stores and were adopting precautionary measures. However, he added that there was presently little new acquisition activity in the market.
"On the whole, most trade occupiers seem to still have new acquisitions on hold, and this is unlikely to resume until the main function of each company has started to fire up again and more importantly, government restrictions begin to relax allowing inspections," he said.
The Colliers' report comes after research conducted by rival Cushman & Wakefield showed demand for short-term industrial space in and around Bristol surged in March as the impact of Covid-19 spurred retailers and logistics firms to seek extra capacity to meet demand.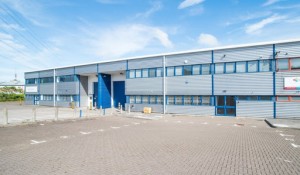 The firm said panic buying by consumers and the growth in online sales sparked by the lockdown had a marked effect on the industrial market while businesses linked to supplying equipment to the NHS had also been forced to take extra space to meet spiralling demand.
Among recent deals reflecting the growth of online shopping during the lockdown was specialist food firm Riverford Organic Farmers' decision to lease a warehouse in Almondsbury to help it grow its home delivery service. 
The firm has leased the 7,963 sq ft mid-terrace Unit 2, pictured above, at Orpen Park on a 10-year lease. Landlord HCP Properties was represented in the transaction by the Bristol office of global property consultancy Knight Frank.
Riverford Organic Farmers was formed in 1987 and grows and delivers seasonal organic recipe boxes, fruit and veg grown on its own farms, and also delivers fresh organic meat, milk and dairy products – all ordered online.
As well as the company's main farm near Buckfastleigh in Devon, it has farms in Peterborough, Hampshire, Yorkshire and France.
Rhys Jones, surveyor in the industrial & logistics team of Knight Frank in Bristol, said: "Orpen Park sits in a prime location for logistics in North Bristol , adjacent to Junction 16 of the M5 and within half a mile of the M4/M5 interchange, and so suited Riverford's logistics needs perfectly.
Firms based nearby include Furniture Village, Swagelok, Rico Logistics, Evander and Yodel.
Two other recent deals have underlined the strength of the market.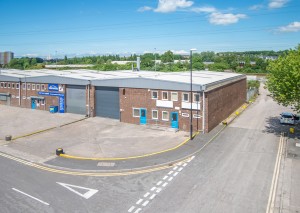 Picture framing business Niche Frames has taken a 15-year lease on 5,335 sq ft of refurbished accommodation in a unit on the Eldonwall Trading Estate in St Philips, pictured right.
The firm, which company supplies ready-made and custom picture frames, prints photographs, fine art prints, canvases and posters from its shop on Zetland Road. It is moving its production and storage capacity from Stokes Croft to the Eldonwall unit.
Clipstone Investment Management, acting for the landlord, was advised by Knight Frank while Niche Frames was represented by Englewood Commercial.
Meanwhile, Chaunceys Timber Flooring has bought the 18,135 sq ft former Collinson Tiles warehouse at Unit 1 on the St Philips Trade Park, pictured below.
The family-run firm has been supplying sustainable, high-end, solid and engineered timber floors to trade and retail customers for 32 years and now employs 22 people with a client base that stretches from the South West to London and overseas.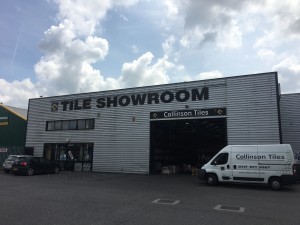 Managing director Ian Tomlinson said: "We have been looking for the opportunity to expand our capacity for some time now. This new facility will allow us to increase our storage and production, building on our commitment to providing clients with the best possible product within the shortest possible lead time."
Collinson Tiles was represented by Avison Young in the sale and Chaunceys Timber Flooring by Cushman & Wakefield.
Chris Yates, an associate in Cushman & Wakefield's logistics & industrial team, said: "The market in this area of the city is very tightly supplied, particularly for freehold stock, so it was particularly rewarding to have found premises that will enable Chaunceys to consolidate their operations into one central location."