Thatchers Gold has swept the board at the Australian Cider Awards despite being available in the country for less than a year.
The cider, made by family-owned Thatchers in Sandford, near Weston-super-Mare, scooped the awards for Best Cider and Best International Cider, before going on to receive the top accolade, Best in Show.
The Australian Cider Awards are organised by Cider Australia, the national association of cider and perry growers and producers.
Thatchers managing director Martin Thatcher said: "To hear this news has been fantastic for Thatchers in Australia.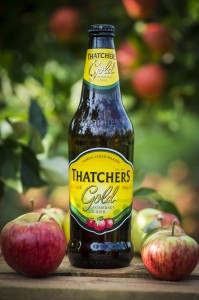 "We're still only in our first year of partnership with Coopers Brewery, who do an amazing job of distributing Thatchers Gold across Australia and introducing the brand to new consumers.
"Authentic Somerset cider is certainly in demand in Australia with a new generation of cider drinkers looking for heritage cider with great taste, able to discover Thatchers at events such as the popular Night Noodle Markets."
Chair of the awards judging panel Gary Baldwin said: "Thatchers was chosen by the judging panel as it showed complex spiced apple characters and aromas — a lovely example of a medium cider in the traditional style.''
The growth in the popularity and production of cider in Australia meant the 2014 awards were the biggest yet, showcasing the best apple and pear ciders available across the country. The awards attracted 150 entries in 17 categories.
Cider Australia president Sam Reid said the expanded range of award categories reflected the growing range of ciders available in Australia. He said: "Our aim is to move towards a better understanding and appreciation of the different cider styles available in Australia, by producers and consumers alike."
Thatchers is exported to 20 countries worldwide including much of Europe. Last month it entered the US market for the first time in its 110-year history with a deal to sell Thatchers Gold in bars across 20 states as Americans increasingly get a taste for traditional English cider.