The founders of two fast-growing Bristol firms have this week sold them to their staff as the trend for 'employee ownership' continues.
Digital agency Torchbox, which works with some of the world's biggest organisations including Google and NASA, is handing 100% of its shares to its 65 employees. They will be responsible for running the company and sharing its profits. 
The firm, which also has an office in Oxfordshire, is the first UK's digital agency to transfer ownership completely to its business to its employees.
Meanwhile Bristol financial planning specialist Paradigm Norton has introduced a new employee ownership structure which has given all 65 staff a stake in its future.
The firm, with offices in London and Torquay as well as Bristol, has become an 'employee ownership trust' in a move it said was designed to future-proof it against senior shareholder retirements and provide stability and security for both clients and the team.
Bristol-based Oscar-winning animation studio Aardman announced its move to employee ownership at the end of last year, making Bristol a key centre for innovative succession planning among its business owners.
Torchbox's and Paradigm Norton's moves come as National Employee Ownership Day takes place today to highlight the benefits of employee ownership and celebrate the successes of the UK's 300 employee-owned businesses.
Torchbox was formed in 2000 by friends Olly Willans and Tom Dyson and offers digital product development and marketing services to clients across the non-profit, healthcare and higher education sectors. It created Wagtail, the popular open source CMS now used by the NHS, NASA and Google.
The founders revealed their plans to staff in March and the sale process was due to complete today.
Under it, Torchbox's employees will receive a tax-free bonus of up to £3,600 every year. They have elected a trust of directors from the existing workforce. The trust will work alongside the existing directors to oversee strategy and growth, with an emphasis on ensuring that the business's sense of purpose and values remains paramount.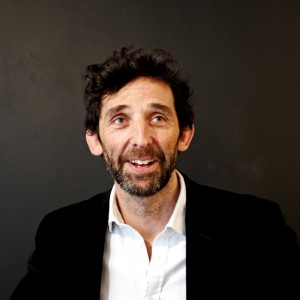 Founders Olly and Tom will be part of the trust for five years until their majority stake is repaid by the business. Staff will eventually be able to decide how to direct agency profits and will continue to input into the running of the business via the trust, in a model similar to the John Lewis Partnership.
Olly, pictured, said: "When we were considering the future of Torchbox, we thought about the importance of retaining our independent spirit, continuing our fast growth and empowering our brilliant team to take an active part in our business.
"We decided that by far the best people to own Torchbox are the people who have made it the success it is today, and the people who will continue to make it a success tomorrow. If we were going to choose employee ownership, then we wanted to commit to it entirely without maintaining any kind of minority shareholding."
Tom Dyson added: "We plan to spend the next five years focused on maintaining the business's growth and success, continuing with our US expansion plans and ensuring we hit our targets.
"We've been lucky enough to work with an amazing array of clients who all have a strong purpose – from our first big client the MS Society to huge non-profit organisations like the NHS and NASA. However, the thing I'm most proud of is the team we've built at Torchbox – many of them have been with us for more than a decade and two employees have worked here since year one.
"To me, that says we've built something really special, which is even more reason for moving to employee ownership as a thank you for all that hard work and commitment."
The four trustee directors were elected by staff after interested employees submitted a 100-word bid, explaining why they thought they would be strong candidates.
One of the newly elected trustee directors is delivery manager Bekah Evans. She said: "Creating the employee ownership trust will ensure the spirit and soul of the company will continue after Tom and Olly move on.
"It will help us maintain our independence and continue to grow in a way that benefits clients and staff alike. For me, this also represents a big opportunity to learn new skills while helping to shape the future of our business."
Paradigm Norton, based in Pill, has worked with London law firm Fieldfisher since 2017 to prepare for the move to collective ownership. The transition was completed this year with 80% of the company shares sold to the employee ownership trust.
The multi-award-winning financial planning firm will continue under the same leadership team led by founder and CEO Barry Horner.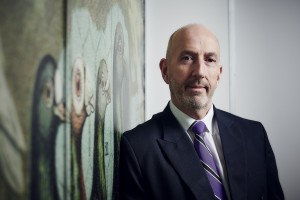 The board will include Mr Horner, pictured, two employees appointed by the wider team and three employees appointed by the holding company board.
Patrick Burns, the former CEO of the Employee Ownership Association, has been appointed as the independent chair.
Mr Horner, who launched the company in 2001, said: "This is a really exciting move for Paradigm Norton, enabling us to realise our ambition to become a trans-generational business.
"The collective ownership by all the team secures the future of the business and our core values, meaning we can long outlast the founders and senior team without the threat of a takeover or sale that could result in a dramatic change in business culture.
"This will preserve our valuable long-term relationships which sit at the heart of everything we do.
"We can now build confidently for the future, continuing to offer all the team the very best of opportunities, thereby preparing to serve our clients' next generation."
Paradigm Norton services around 1,200 financial planning and tax planning clients but aims to increase this through organic growth and acquisition, having already merged with several other firms including London-based Red House Consulting two years ago.
Among its famous clients are Tony Robinson, Nick Park and entrepreneur Vanessa Branson.
Both firms have been congratulated by Employee Ownership Association CEO Deb Oxley OBE. She said: "By widening ownership of the business to their employees, Torchbox and Paradigm Norton are securing the future of the businesses, including their ethos, values and employees, while rooting themselves locally for the longer term to the benefit of the community which they serve."