Chancellor Philip Hammond's Spring Statement was overshadowed by Brexit when it should have helped shape long-term economic needs, Business West, the region's largest business group, said today.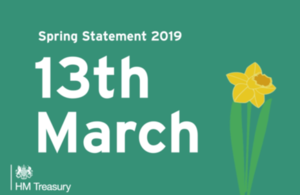 The organisation, which runs Bristol Chamber of Commerce and the Bristol Initiative, has become increasingly alarmed at the impact the political scrabbling over Brexit is having on the regional economy and the ability of its companies to plan ahead.
Its response to the Spring Statement was no different, with managing director Phil Smith, pictured, saying: "Like nearly all current government business, the Chancellor's focus and forecasts were dominated by the shadow of Brexit.
"For many businesses, this is a cause of great frustration – as pressing domestic problems go unaddressed whilst political infighting sucks out the oxygen that could be being used to kindle greater growth, job creation and in tackling our underperforming infrastructure, transport, housing and skills systems." 
Mr Hammond had used his statement to argue against no-deal and had stated that there would be a 'Brexit dividend' in terms of public spending if no-deal is taken off the table, said Mr Smith.
"He clearly stated that no deal risked a 'relatively smaller economy …. [and the] pain of a restructure'.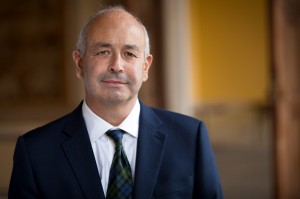 "As the Chancellor's downgraded growth forecasts for 2019 make clear, Brexit is causing a decline in private sector investment and risks a loss of wider confidence in the UK economy. With little in the way of new measures for businesses to get excited about, the spring statement was in many respects a palate cleanser before the meaningful Brexit votes of [later today] and Thursday evening.
"He finished his speech asking MPs to put an end to the no-deal uncertainty – a sentiment businesses in the region will no doubt echo. It is up to MPs to now listen to the Chancellor's plea and start focus on the long-term economic needs of companies in the region."  
Accountancy group EY's Bristol-based South West head of tax Karen Kirkwood, pictured, said it seemed like the Chancellor had been "late with his homework".
"Ahead of any fiscal event, the Treasury officials put forward 'starters' and then work to develop them for inclusion in the Budget or Spring Statement. But this time, it looks like few have been ready in time," she said.
"Some of this might well be the intent of keeping the Spring Statement light of content, but the written ministerial statement looked more like the Chancellor was apologising for being late with his homework.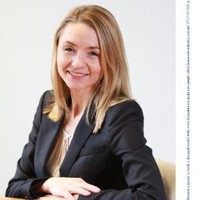 "Instead of seeing lots of consultation documents, we saw the publication of only four publications, and were given promises of 16 more policy documents, and six other reports on comments received from past consultations. So we can expect this to come out between now and Legislation Day in July.
"Anyone would think that Treasury, Revenue & Customs had their attention diverted to other tasks."
Laith Khalaf, senior analyst at Bristol-headquartered investment group Hargreaves Lansdown, said while the bad news was that the economy was slowing, the good news was tax receipts were growing anyway, affording the Chancellor a bit more wriggle room with the country's finances.
"Of course, a bad Brexit would mean all the Treasury's budgetary forecasts would have to be torn up, and the bean counters at the OBR would have to head back to the drawing board," he said.