Bristol-based PR firm Spirit has been appointed by Forestry Commission England to support its communications nationally and across the West and South West region, covering an area from Shropshire to Land's End.
In a departure for its communications activity, the Commission has brought in agencies to ha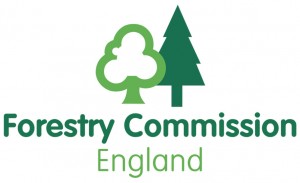 ndle public relations for six newly-designated regions as well as the whole of England.
For the first time, promotion of forest spaces and engagement with private landowners and stakeholders will be combined.
Spirit PR will work closely with the Commission's national marketing and communications team and two other PR agencies who, between them, will cover the remaining five regions.
The pitch was highly-competitive with around 60 PR agencies bidding for the work.
The brief, worth around £750,000 across the three agencies over three years, is to attract more visitors to the Commission's 258,000 hectares of English woodland which encompasses more than 1,500 forests and woods, 24 visitor centres, 32 play areas and 14 Go Ape sites.
Forestry Commission head of communications Mark Funnell said: "This is a very exciting development for the Forestry Commission. The new contracts will help us to attract more visitors to the Public Forest Estate and motivate people to take greater care of their woodlands and forests.
"The contracts replace a hotchpotch of arrangements that weren't allowing us to get full value for money. The new agencies will help deliver a much more joined up and cost efficient approach to achieving our goals."
Spirit PR founder and managing director Caroline Harris added: "We're really looking forward to working with the Forestry Commission on this important and varied brief, which puts all of the skills of a communications agency to full use.
"We will enhance the work of the internal teams, helping them promote and protect England's woodlands, one of our great natural treasures."
Spirit PR has wide experience of working with public sector, destination and green clients, including several universities and local authorities, Bristol International Balloon Fiesta, the Wildfowl and Wetlands Trust, Wildscreen and the Festival of Nature.