Bristol-based Portuguese wine importer Xisto is to stage a traditional festival in the city to celebrate a newly formed sustainable trade connection between the two locations.
The Festa São João do Porto is unique to Bristol's Portuguese twin city Porto. The Bristol version, called Port O'Bristol, takes place on June 22 and 23 at Bristol's historic Underfall Yard on the Harbourside.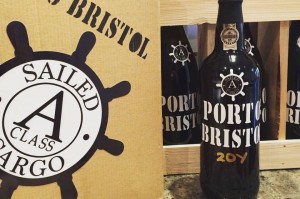 Xisto Wines has teamed up with sandwich shop Pickle Bristol to stage the event as part of food festival Bristol Food Connections 2019.
Xisto Wines is one of the original founders of the Sail Cargo Alliance, which is successfully re-establishing old sailing trade routes between Europe and the UK in a bid to create fossil fuel-free wine and food transportation.
Xisto Wines founder and Port O'Bristol director Anton Mann said: "Our mission is to make Bristol city harbour a pioneering hub of fossil fuel-free trade and green alternative supply chain that underpins the city's reputation in innovation and as a leader of sustainability.
"We are hosting the festival to bring together our local community with the aim of encouraging more understanding about the quest to bring the best of food and drink by sail from Europe – and in return send them the best from Bristol."
Originally an event reserved solely for the night of June 23, the Festa São João do Porto can now last longer than six weeks and is the city's biggest party of the year.
The Bristol version will include a chance to sample and buy ship-sailed, natural wines and hear from their Portuguese producers.
Pickle Bristol will also be producing petiscos – Portugese tapas such as hand dived scallops – and festa-goers will have an opportunity to try a unique beer created in a Port O'Bristol barrel by local brewery Wiper and True.
Pickle Bristol founder James Fitzgerald added: "We love putting on a party and working with Port O'Bristol gives us the perfect chance to do it.
"The only wine we stock now is from Anton. Our customers love the whole story behind it and we're looking forward to giving them access to lots more sail-shipped wines as well as the opportunity to meet some of the people who made them."
The event, which runs from midday to 8pm both days, will also have live music and DJs including local legend Justin Anderson, Mr Pickle and rooom 2 among others.