Avon Group, the Bristol-based engineering business, has completed its second acquisition in as many months – and fourth in less than two years – with the takeover of a specialist manufacturer.
AntiVibe makes power transmission couplings and precision-made technical rubber and plastic components used in a wide range of industrial machinery as well as in the automotive market – both in cars and heavy plant. 

The acquisition of the Hull-based firm forms part of Avon Group's ambitions plans to target new markets and bolster its position as a leading player in the UK's industrial component manufacturing sector.
It follows the takeover of Telford-based AcoustaProducts in March. Acousta is a leading manufacturer of acoustic foam and rubber products for a wide variety of industrial customers in the automotive, medical, air conditioning and packaging sectors.
Established in 1998, AntiVibe also has extensive expertise in the design of critical components for the aerospace sector, supplying moulded rubber and rubber metal-bonded products for dynamic testing in wing and airframe construction.
In addition, it manufactures a range of rubber suspension and vehicle components, products for airport baggage reclaim systems and components for power tools.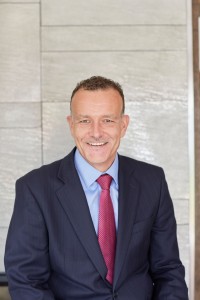 Avon Group plans to integrate the business with its Scandura subsidiary in Corby but the firm will continue to operate under the well-respected AntiVibe name. 
AntiVibe's current business owners, Pete Bolton and Mike Render, will stay on board to oversee the integration of the business with Avon Group and its skilled workforce will be offered the opportunity to relocate to its new location.
Avon Group director Mark Rushin, pictured, said: "AntiVibe has a really strong reputation for quality and service in its chosen markets and its experience, knowledge and skills in the manufacture of rubber products is very extensive. It's a perfect fit for us.
"The integration of the business within Avon Group will create the opportunity to relocate the business to new premises when its current lease expires and take advantage of the resources and investment potential of being part of a larger group of like-minded businesses operating in similar markets.
"This is another significant acquisition for the group as we have continued to invest, through challenging times, in businesses that can contribute added depth and scale to our existing group offering.
"Both these businesses allow us to diversity further into new markets and grow the business while other manufactures are doing the opposite."
Privately owned Avon Group was established in 1979 as Avon Gasket Manufacturing, initially to make a range of gaskets, seals, joints and washers.
Headquartered on South Liberty Lane, it is now made up of 10 individual companies based around the UK and in the US with a combined turnover of nearly £80m and employing more than 650 people.
It is a leading supplier of sealing gaskets for aerosols and a major manufacturer of specialist components for the automotive industry.
It also specialises in the specification, design and manufacture of a wide array of rubber, plastic moulded and foam components used for specialist sealing, ducting, insulation and protection for industry.
Over the past two years it has acquired Cheltenham-based plastic mouldings business Edgewest Plastics (UK) and Corby-based gasket manufacturer Scandura.