Three founders of a new Bristol boutique consultancy who cut their teeth in the global music industry are on a mission to help companies get control of their data.
Geoff Roberts, Sally Clayton and Deon Fourie, pictured, have launched The Data House, bringing their world-class technical expertise to growing businesses that want to improve how they manage their data and systems.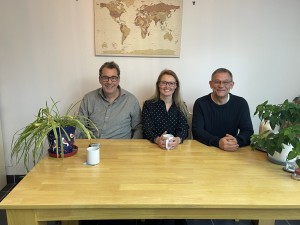 The three were behind the Bristol-headquartered pioneering white label music download and streaming service OD2 (On Demand Digital), which was co-founded with musician and Real World Studio owner Peter Gabriel.
OD2, which was in business from 1999 to 2009, was one of the first online music download services and went on to became Europe's largest online distributor of music. It was eventually acquired by Nokia and then Microsoft.
The trio have pooled their tech sector expertise to launch The Data House at a time when many organisations are estimated to be spending between 10% and 30% of their revenue on handling data quality issues.
There are also direct and indirect costs associated with poor quality data that are more than just monetary.
The Data House believes data quality is a business issue, not just an IT issue, and with a global data market worth hundreds of billions of dollars, it can be extremely costly for businesses that are not managing their data efficiently.
Deon Fourie said: "We want to bring the experience we've gained in data governance, architecture and engineering over the last 30 years to other businesses – we love sorting out complex data issues.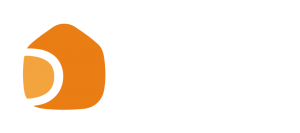 "The Data House offers the same quality as any of the big consulting houses and greater flexibility because we're not wedded to any particular tools or platforms.
"We're a boutique consultancy that will look specifically at your business's problem and find the right tool or set of tools for the job."
The Data House aims to build on its founders' decades of experience working in the management of global data operations for digital media and also through collaborations with the European Space Agency and Hartree Centre, which helps UK businesses and organisations of any size to explore and adopt supercomputing, data science and artificial intelligence (AI) technologies.
Sally added: "Whether its master data, financial reporting, consumer activity, content management or product catalogue management, everyone wants to use the data but often there is no-one in the organisation in charge of it."
She said The Data House could act as a business's data team to ensure its owners stay in control, fully optimising how they use data and have the right core technologies in place."
The consultancy offers a range of support services for businesses, with bespoke packages designed for each client.
Most businesses will start with a data discovery workshop, which provides them with a three-day onsite facilitated workshop followed by a comprehensive recommendations report.
Depending on the needs and in-house capabilities of the business, they may decide to implement the recommendations themselves or they can choose to outsource their data-ops to the Data House with a managed data service.
Geoff added: "Businesses with a good data strategy will be more efficient, which will either save or make them more money. All organisations today need to be a software and data company in order to thrive.
"Whether it's a five-person team or 25,000, there are always ways to improve how a company uses its data. That's where we come in."