The hoped-for spring bounce in the South West's housing market failed to occur during May, as fears over the economy and lack of mortgage finance continued to depress activity levels, according to the latest RICS UK Housing Market.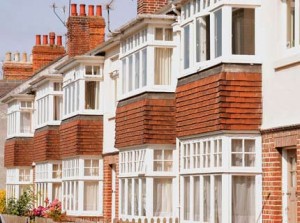 The average number of completed sales per surveyor fell in the three months to May, to just 13. Meanwhile, the average number of stocks per surveyor increased slightly to 60, as more properties came to market and many stayed on surveyors' books for longer.
Given the rise in stock levels and fewer sales during May, the sales to stock ratio – an indicator of the balance between demand and supply – fell to 22 per cent.
Significantly, there was little sign of a renewed appetite to view property. Although still in positive territory new buyer enquiries fell from the previous month, with just nine per cent more surveyors reporting rises not falls in demand. Many surveyors in the region cited the bank holidays for the flattening of demand. Meanwhile, new vendor instructions continued to rise, but stayed at relatively low levels (+11 per cent).
House prices also fell in the South West with 46 per cent more surveyors reported falls rather than rises (from 20 per cent more in April), representing the lowest reading since March 2009.
Looking ahead, price expectations, which are already negative, fell more sharply with 49 per cent more respondents expecting prices to fall rather than rise over the next three months (from -28 per cent). Despite this, surveyors' expectations for future sales remain in positive territory at +23 per cent.
Tim Maggs, from Maggs & Allen and RICS South West spokesperson, commented: "Buyer interest in purchasing property remains steady across much of the South West. Meanwhile, uncertainty over the economic outlook remains as least as important as the availability of mortgage finance in depressing demand. On the other hand, the appetite to rent is continuing to grow in the region.
"With little new supply coming onto the lettings market, the cost of renting is increasing and will continue to do so."