Business turnaround and insolvency specialist Wilson Field has opened an office in Bristol as part of an expansion that takes it into the South West and Wales markets for the first time.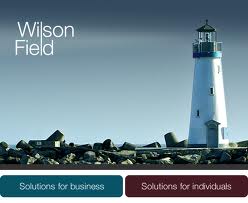 The firm, formed in Sheffield in 2001, has opened its South West base at Broad Quay House on Prince Street, Bristol, as well as offices in Cardiff and Swansea.
Wilson Field works to recover businesses in financial trouble or insecurity, while also offering debt solutions to companies and individuals. Last year, it helped to save more than 1,500 jobs and 90 businesses across the UK.
The firm employs more than 80 people and has offices in Leeds, Manchester and the West Midlands as well as Sheffield. Further offices are planned in Preston and Lincoln as it continues to expand into a national player.
Jon Law has been appointed to head the Bristol and Welsh offices and has recruited a four-strong team across the three locations.
A solicitor, Jon qualified as a licensed insolvency practitioner in 2005. He has extensive experience in dealing with a variety of personal and corporate appointments.
He said: "Wilson Field has a growing reputation in the Midlands, North West and Yorkshire for providing professional, independent business support. It's our aim to build on this success by increasing the company's presence in Wales and the South West.
"It's vital to be based in the local market and Bristol, Cardiff and Swansea all have very individual professional networks and varying sector strengths.
"We have pulled together an experienced and knowledgeable group of people, who know the region very well. While it is a new territory for Wilson Field, it's not for us and we are looking forward to using our contacts in the area to provide business support.
"We've had an encouraging start and with the backing of Wilson Field's established, professional network of expertise across the UK, we can add significant value to businesses in Wales and the South West."