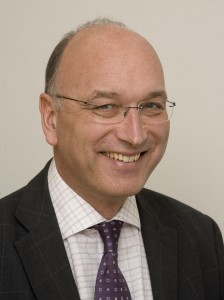 Strong demand for industrial and logistics space of more than 50,000 sq ft in the South West reflected activity nationwide with UK take-up in the third quarter rebounding from 5.6m sq ft in Q2 to nearly 7m sq ft, according to DTZ Research's Property Times UK Industrial report. It was the highest quarterly level in the last 12 months with the manufacturing sector continuing to increase its share of take-up of industrial and logistics space. In particular, take-up from the manufacturing sector has increased from 10% to 34% in the past year.

Despite the wider economic turmoil and a shortage of grade A stock, occupiers are continuing to make decisions about property, capitalising on the opportunity to acquire good space at a reasonable price in the face of hardening incentives.

The report found that prime stock is relatively scarce and in some regions is now in very short supply. New stock is only coming to the market in the form of pre-let or pre-sale schemes. These are now the prevalent method of securing new space in a difficult environment for new supply.

The report highlights that there was little change in the rental outlook in Q3, with average growth forecast of 1.4% pa throughout the 2011-15 period. Investment levels rose marginally in Q3, with investment in the Greater London and South East areas increasing from 31% in 2011 Q2 2011 to 54% of total invested stock in Q3 2011 – its highest level since 2001.

In the South West, activity was strong in Q3 2011 with 700,000 sq ft of space taken. The largest deal was by Welton, Bibby and Baron who took 300,000 sq ft in Westbury.

Simon Lloyd, DTZ's head of industrial and logistics, commented: "Bristol and the South West continues to have some of the lowest levels of availability of Grade A industrial space in the UK and has also experienced some significant recent transactions with companies such as Morrisons, Co-op, Chep and WH Malcolm all recently taking new space in the region.
"It is clear that the dynamics of the region, such as transportation and access to population, are now well acknowledged, and it is likely that the trend of these recent transactions will continue. Whilst it is too early to envisage a return to speculative construction, this is a topic which will be rising up the agenda of development companies, and which in turn will provide a much needed supply of buildings for expanding companies."
Commenting on the nationwide picture, he said: "It is great to see more demand from manufacturing companies, much of which is fuelled by the automotive and precision engineering sectors However, as a result of the wider economic turmoil, occupiers remain cautious, which is reflected in the reduced take up of larger buildings especially preleasing solutions which require more forward planning. However, the market is reaching an inflection point, where the continued shortage of space will increase the probability of rental growth in the near future, stimulating speculative development."


Martin Davis, head of UK research at DTZ added: "Continuing economic uncertainty has been taking its toll on occupier demand, but underlying activity is still chipping away at the shrinking amount of speculative space available. While the manufacturing sector is facing challenges in the immediate future, the fast changing retail environment could be a fertile source of demand for logistics property going forward."
Pictured: Simon Lloyd, DTZ Head of Industrial & Logistics